Share this story on:





MADISON, Wis. – Nordic has been ranked 52nd on Modern Healthcare's 2014 list of the 100 "Best Places to Work in Healthcare." The rankings were announced at a banquet last week in Chicago after the names of all the companies on the list were released in August. The complete ranked list is published in the Oct. 27 issue of Modern Healthcare.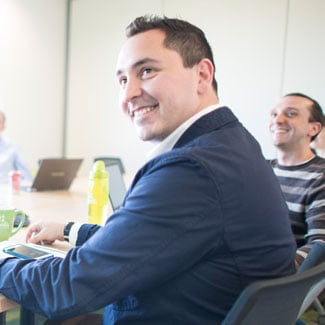 "We are honored to be recognized," Nordic COO Eric Sampson said. "This speaks to the strength of the people at Nordic and the great work environment we have created together. We are proud that we have been able to maintain our great culture while growing as the industry leader."
This continues a stretch of good news for Nordic, which last month was again ranked No. 1 by KLAS in Epic Implementation Support and Staffing. Earlier this year, was also ranked No. 46 on the Inc. 500 list of the fastest-growing private companies in the nation. Nordic was also ranked No. 74 on the 2014 Healthcare Informatics "HCI 100" list of the highest revenue-earning healthcare IT companies.
About Nordic
Nordic, based in Madison, Wis., provides Epic consulting services to healthcare organizations across the country. Today, Nordic works with over 100 clients in 40 states and has 475 employees, including 400 consultants. Nordic's consultants have an average of 10 years healthcare IT experience and five Epic certifications. Nordic is the largest Epic-only consulting firm in the country, focusing exclusively on Epic software implementations, optimization, remote support, and affiliate extension projects. KLAS, an independent rating agency for the healthcare industry, has ranked Nordic No. 1 in Epic Staffing and Implementation Support in every report since the report's inception in 2012.