Share this story on:





MADISON, Wis. – Abby Polich has been promoted to VP, Affiliate Solutions, Nordic announced Wednesday. Polich joined Nordic in 2011 as a consultant working on numerous affiliate projects. In 2013 she became the director of affiliate solutions. In that role, she has provided strategic guidance in addition to project management support for clients creating and implementing their Epic extension programs.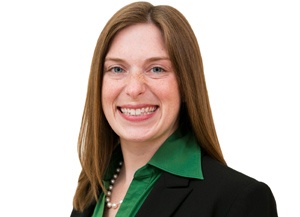 Polich will continue to oversee Nordic's Affiliate Solutions business line, which continues to see tremendous growth as a result of the unprecedented amount of recent mergers and acquisition as well as extension projects in the marketplace. Polich provides Nordic with the unique experience and leadership needed for complex affiliate projects. While at Epic, Polich was on the original team responsible for creating and implementing Epic's 48-Hour Install methodology, which was later rebranded Connect.
She will be at Nordic's happy hour event at The Coopers Tavern in Madison on Wednesday, June 17, the week of Epic's Connect Council.
Polich graduated summa cum laude from Luther (Iowa) College with a degree in business administration and minors in economics and music. She holds an MBA from the University of Wisconsin School of Business.