MADISON, Wis. – Nordic is excited to announce the addition of Bruce Cerullo as chairman and chief executive officer. Bruce brings more than 30 years of relevant industry experience, including executive leadership roles in healthcare services organizations such as TravCorps, Cross Country Healthcare, Vitalize Consulting Solutions, and SV Life Sciences. The Nordic CEO position had been vacant since founder Mark Bakken stepped down in late 2014.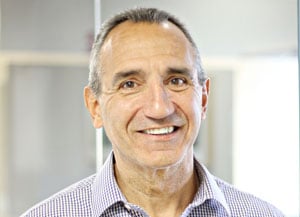 "Bruce's proven track record, combined with his team-orientated leadership style and appreciation of Nordic's results-driven culture, makes him a great fit to lead us through the next phase of our company's evolution," Chief Consulting Officer Vivek Swaminathan said.
Given Nordic's fast growth and numerous accolades—including being ranked #1 by KLAS for implementation in every Epic-specific report since its inception and being recognized by Modern Healthcare in both 2014 and 2015 as one of the Best Places to Work—the company is well positioned to further expand its service offerings.
"2015 was an exciting year of continued success for Nordic's core business as well as explosive growth in its new service lines," David Bernd, CEO of Sentara Health Care and Nordic board member, said. "Bruce's leadership will no doubt further fuel Nordic's goal to assist its customers in maximizing the value of their Epic investment."