MADISON, Wis. – KLAS has recognized Nordic as the only firm to be a top performer in both Clinical Optimization and Revenue Cycle Optimization in the recently released 2017 Best in KLAS report. Nordic has the most validated engagements in the Clinical Optimization category and is one of only three firms with at least 10 validated engagements in the Revenue Cycle category. Not only did Nordic post scores of 92 or higher in both optimization categories, but in HIT Advisory Services as well.
"As the industry has continued to shift towards value, we've seen an increased need for advisory services to help customers get more out of their existing investments," Nordic Chief Consulting Officer Vivek Swaminathan said. "We're proud to be recognized for our broad suite of services in addition to strong scores for optimization and advisory services. We're also excited about the work we're doing in population health, data & analytics, managed services—as well as Community Connect and mergers and acquisitions—and the meaningful impact it creates for our client partners."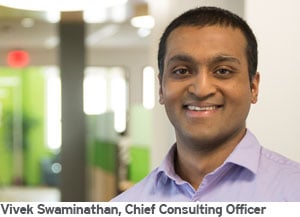 As Nordic has grown over the past few years from specializing in Epic staffing to a trusted partner with a broad set of healthcare IT solutions, this year's report marks Nordic's first ranking in the Overall IT Services category.
Later this month, Nordic will be attending HIMSS17 in Orlando, where Nordic will be at booth 903 and hosting a Tuesday night reception. Learn more and RSVP for the reception here.