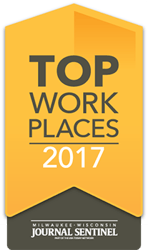 MILWAUKEE, Wis. – The Milwaukee Journal Sentinel has named Nordic to its 2017 list of Top Workplaces, the Journal Sentinel announced at an awards ceremony Friday. The annual list, which recognizes the top workplaces in southeastern Wisconsin, was determined by feedback from a survey of Nordic's Madison-area employees. Nordic is ranked 10th on the list among companies of similar size. In addition, Nordic received the Communication Award for scoring highest on keeping employees well-informed about important decisions.
"We're honored to be recognized and proud of the great culture at Nordic," Executive VP of Consulting Services Katherine Sager said. "This award is a testament to all the passionate team members who are working for each other and the goal of improving healthcare."
Nordic places a large focus on professional development and leadership training for both consultants and home office members. In 2016, nearly 20 percent of Nordic's home office employees were promoted to fill an internal opening, and nearly 40 percent of all Nordic job openings were filled by someone promoted internally.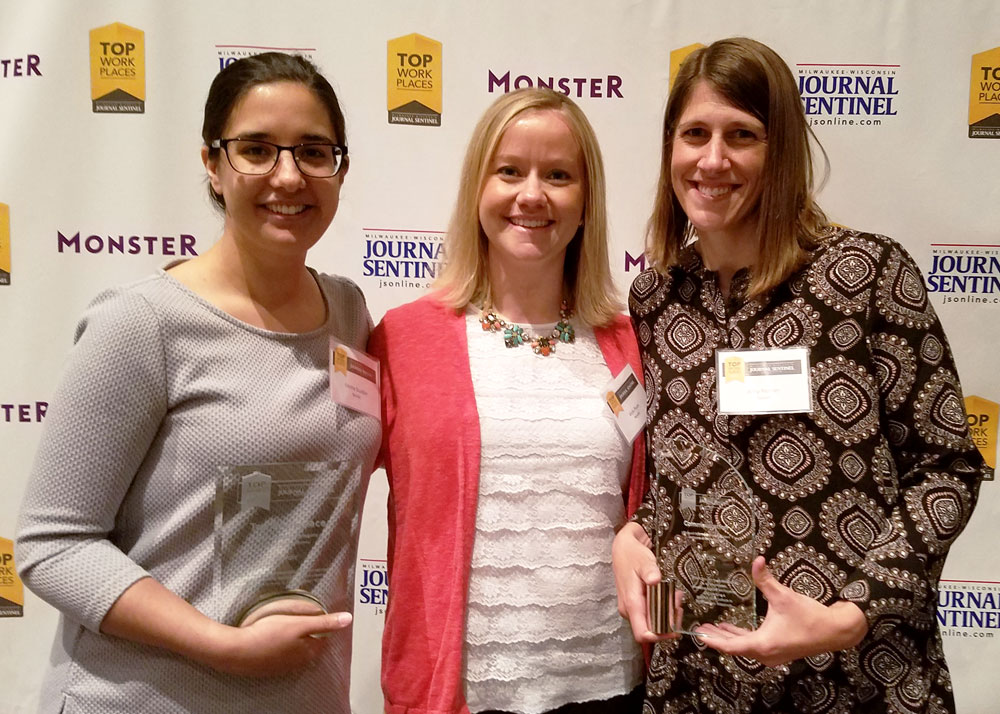 This award adds to Nordic's growing list of honors for an award-winning workplace culture. Last month Nordic earned a Bubbler Award, which recognizes the 10 best places to work for young professionals in Wisconsin among the hundreds of companies nominated across the state. Earlier this year, Nordic was named one of Becker's Hospital Review's 150 Great Places to Work in Healthcare. In addition, Nordic has appeared on Modern Healthcare's Best Places to Work in Healthcare list in each of the past three years and was ranked No. 3 on Madison Magazine's 2016 list of the 10 best places to work in the Madison area among companies with over 100 employees.