MADISON, Wis. – Nordic reached a milestone of 700 consultants and 200 clients last week, driven by continued growth across its service offerings, from Managed Services, Data & Analytics and Affiliate Solutions/Community Connect to an increasing need for Advisory Services to navigate the changing healthcare landscape.
The achievement marks another year of significant growth for the nation's largest independent and employee-owned consulting firm with deep capabilities in the Epic EHR space. Since employing its first consultant seven years ago, Nordic has consistently been one of the fastest-growing privately-owned companies in the nation, celebrating year-over-year growth in its consultant base and client roster.
Already in 2017, Nordic has announced the expansion of its Managed Services division, in response to a growing need for experts who can tackle application support and maintenance while helping to maintain reduced and predictable operating costs. To house the growth in its service offerings, the company is currently building out a new floor in its Madison home office.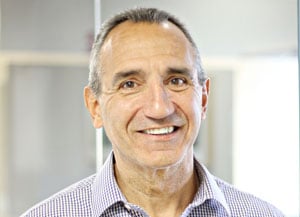 As the healthcare industry shifts toward value-based care, Nordic has also seen growth in the demand for Advisory Services. Beyond implementation, Nordic's Advisory Services division employs rigorous methodology to help clients navigate the challenge of providing high-quality patient care at a reduced cost among changing regulations.
"Our goal is not to get bigger, but to continue to get better while always feeling small – if we do this well, the numbers take care of themselves," Nordic CEO Bruce Cerullo said. "This growth is a direct result of the dedication and passion of our consultants and home office team to enable our client partners to achieve their technology goals, all in support of improving outcomes for patients and their families."
This milestone follows other recent honors for Nordic. Earlier this month, Nordic was honored on Modern Healthcare's list of the 150 Best Places to Work in Healthcare for the fourth year in a row. HCI 100 recently named Nordic the 59th highest-revenue healthcare IT company in the nation, up from 67th in 2016.