MADISON, Wis. – For the third-consecutive year Nordic has been named one of the Top Places to Work in Healthcare by Becker's Healthcare. The list, which recognizes hospitals, health systems, and other healthcare companies, is based on nominations and editorial research. Nordic is one of only 10 firms on the list in the Management & Consulting category.
Nordic was founded to create a more personal experience for consultants and healthcare organizations with an emphasis on relationships. At its core, that means more focus on and support for consultants, clients, and other partners. Even as Nordic has grown over the past eight years from Epic staff augmentation to providing end-to-end healthcare solutions, the focus has remained the same.
Over the past year, Nordic has seen large growth in its Managed Services division, which is based in Nordic's home office and provides remote support and maintenance for healthcare clients across the nation. Managed Services employees and Nordic's home office members enjoy the opportunity to positively impact healthcare with less travel.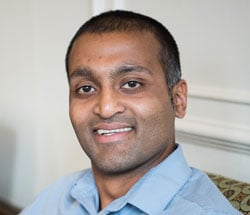 "We're proud to be included on this list for a third year in a row," President of Managed Services Vivek Swaminathan said. "We believe our culture is what sets us apart. To receive honors like this as we continue to grow is a testament to the people who make Nordic a special place to work."

Other benefits contributing to Nordic's inclusion on the list include opportunities for professional development and growth, employee engagement, and support for volunteerism with events such as Nordic's annual Community Giveback Week.

In addition to this latest honor, Nordic has received national recognition as one of Modern Healthcare's Best Places to Work in Healthcare each of the past four years and one of Inc. Magazine's top 50 Best Workplaces for 2017. Nordic was ranked No. 2 in Madison Magazine's most recent list of the 10 best places to work in the Madison area.