MADISON, Wis. – For the fourth-consecutive year, Nordic has been included on Becker's Healthcare's list of the 150 Top Places to Work in Healthcare. The list includes hospitals, health systems, and other healthcare companies. Nordic is one of only 50 firms listed in the Companies category, which includes all companies that are not healthcare providers.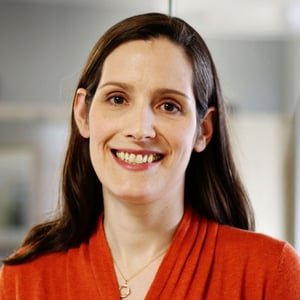 "We're delighted and honored to be on this list once again," EVP of Consulting Services Katherine Sager said. "As we continue to expand our offerings to help healthcare organizations, the many great people in our office, onsite, and working remotely have done a wonderful job of maintaining our strong culture of expertise and accountability. We strive to continue to attract and retain these great people by supporting our team members and giving them an opportunity to grow professionally."
Earlier this month, Nordic was named one of the Best Places to Work in Healthcare by Modern Healthcare. Nordic has also recently been nationally ranked as one of the best companies for work-life balance. In addition, Nordic has received recognition for having one of the best CEOs and one of the brightest company outlooks, ranking among tech giants Amazon, Apple, and Facebook.
Nordic's award-winning culture provides a supportive environment in healthcare that allows team members to make a difference, be happy, and grow their careers.