MADISON, Wis. – Nordic's proven track record of helping deliver excellent results for healthcare organizations across a wide range of areas is showcased once again in the 2019 Best in KLAS report. In the report, KLAS recognized Nordic as a top performer among overall IT services firm rankings. Nordic is the only firm in the report with a rating of 90 or higher across all categories for HIT Advisory Services, Revenue Cycle Optimization, HIT Enterprise Implementation Leadership, HIT Implementation Support and Staffing, and Partial IT Outsourcing.
"As organizations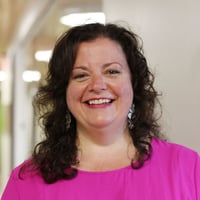 deal with competing priorities and pressure to do more with less, we're happy to see that our offerings are helping organizations produce excellent results across so many areas," Executive VP of Client Partnerships Michelle Lichte said.
For the third-straight year, Nordic is a top performer in the advisory solutions categories of Clinical Optimization and Revenue Cycle Optimization, receiving a grade of A for operations and value in both categories. Nordic's Clinical Optimization score is strengthened by the most validated client engagements (designated as a Konfidence score by KLAS) of any firm on the list.
In addition, no firm has a higher Konfidence score than Nordic for HIT Enterprise Implementation Leadership or Partial IT Outsourcing. For Partial IT Outsourcing, which covers application management support (AMS), Nordic's Managed Services received an A+ for client loyalty and an A for operations, relationship, and value. The most recent KLAS report to offer a deep dive into AMS rated Nordic the highest for go-forward Epic AMS this past December.