MADISON, Wis. – Nordic once again remains one of the Best Places to Work in Madison, according to Madison Magazine, which published its annual Best Places to Work list in its October issue. Nordic ranks No. 7 in the Large category, which includes all companies employing more than 100 workers in the Madison area. Nordic has been ranked in the top 10 in the category each year since 2016.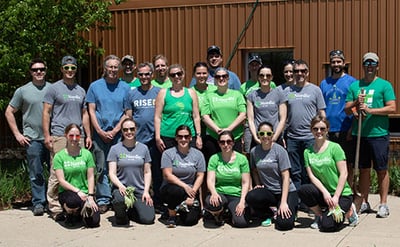 This year's list was compiled based on a 60-question employee survey measuring six key categories of engagement: communication and resources, individual needs, manager effectiveness, personal engagement, team dynamics, and trust in leadership.
Not only is Nordic recognized as one of the best places to work in the Madison area, it's also one of the largest employers in the area. With 250 of its nearly 1,000 total employees residing in Dane County, Nordic is the 79th largest employer in the county, according to a recently compiled list published in the September issue of In Business.
Nordic's recent growth has been spurred by an increase in demand for its Managed Services, which employs over 100 team members supporting clients across the country. Roughly half of those team members work from Nordic's home office in downtown Madison.
"We're honored to be included among the best companies in Madison," EVP of Consulting Services Katherine Sager said. "We're always striving to offer our consultants the best opportunities and provide each of our teammates an individualized path for career growth. This award speaks to our ongoing efforts to live by our maxims and to continuously optimize how we do what we do."