MADISON, Wis. – Nordic is pleased to announce that Michelle Lichte will assume leadership of Nordic's Client Partnerships team as executive vice president, beginning Friday, Dec. 22. Lichte, who has been working for Nordic since July as a principal consultant, brings with her over a quarter century of experience in healthcare IT.
As Nordic has grown from the industry leader in Epic staffing to now providing customized end-to-end solutions from strategy to managed services, Lichte will provide the leadership to help client partners plan for the big picture.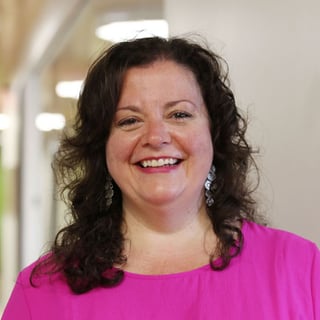 Lichte was an implementation executive at Epic, where she worked for nearly 18 years. In addition to serving on the implementation leadership team, she worked in quality assurance, technical services, sales, demos, and internal education. Lichte has also worked for OSF HealthCare and UW Hospitals and Clinics for a combined six-plus years. She served as vice president of client services for another service provider for the past two years.
"I'm thrilled to have Michelle join our team as she possesses both deep domain expertise and is a wonderful person," CEO Bruce Cerullo said. "As we expand our core implementation and optimization offerings, add revenue cycle solutions and our Managed Services division, and venture into the EHR and ERP space beyond Epic, Michelle is the perfect person to lead our efforts with our partners. She embodies our maxims and understands how to help our clients with their business challenges."
Lichte has worked closely with the leadership of healthcare organizations across the country, including Cleveland Clinic, Baylor College of Medicine, and Providence Health & Services. She's helped guide organizations through implementation planning, mergers, acquisitions, optimization, and more. With her experience in change management and expertise across the health IT space, she will work with Nordic's healthcare client partners to improve the health of their patients and business as Nordic continues to expand its offerings of end-to-end solutions.
"I'm excited to begin this role with the Nordic team and help our clients create meaningful change," Lichte said. "Nordic understands that healthcare organizations want more than just our expertise. It's also about building trust and relationships with our partners and providing them excellent customer support."