MADISON, Wis. – Nordic announced today that it has acquired the revenue cycle transformation practice of The Claro Group, LLC. With this acquisition, Nordic takes its first step beyond Epic-focused consulting and into the technology-agnostic management consulting world. This complements Nordic's foundation as a leader in Epic revenue cycle solutions, recognized as a KLAS Category Leader as far back as 2014 and a KLAS top performer in revenue cycle optimization in 2017.
Managing Directors Cathy Smith and Shannon Yasseri will continue their roles from The Claro Group leading this complementary set of strategic revenue cycle services for Nordic. The revenue cycle transformation practice provides broad solutions across the revenue continuum focused on providing value, improving provider and patient experience, reducing avoidable losses, and improving financial performance. Its results-oriented, end-to-end tailored solutions focus on patient access to care, and clinical delivery through revenue realization.
"The acquisition of the revenue cycle transformation practice from The Claro Group is another step in our mission to create truly customized end-to-end solutions for our client partners," Nordic CEO Bruce Cerullo said. "The approach that The Claro Group's revenue cycle transformation practice has taken is a holistic view of the people, process, and technology – allowing us to provide a myriad of complementary services. This type of strategic guidance will be extremely beneficial to our clients."
"We will miss our colleagues in the revenue cycle transformation practice a great deal," Claro's Chairman George Hansen said. "They are a world-class business who will succeed and expand with greater access to the resources and clients at Nordic. We at Claro are excited to re-focus on our core businesses including disputes, claims, investigations and our related practices."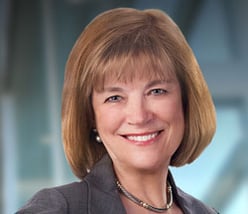 Smith founded the revenue cycle transformation practice at The Claro Group in January 2011 after a successful tenure as managing director of revenue cycle services at Huron. She previously served in leadership roles at Wellspring Partners and Arthur Andersen. She is a nationally-recognized expert in the areas of healthcare operational and financial management, patient financial services, and information technology with over 25 years of healthcare experience.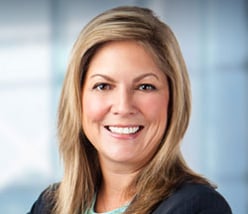 Yasseri joined The Claro Group in August 2011 and provides executive project oversight for its management consulting services. She has over 20 years of experience improving hospitals and health systems' financial performance, including both net revenue realization and cost reduction efforts. Prior to joining The Claro Group, Shannon was a senior director at Huron and held senior roles at both Wellspring Partners and Vizient.
Together Smith and Yasseri's teams have delivered over $100 million in proven net revenue increases for their clients by realigning staff and responsibilities, improving business office workflows, standardizing referral management, implementing revenue performance metric visualizations, and training clinicians on processes that change health outcomes and impact revenue.
During their tenure, The Claro Group appeared on Modern Healthcare's list of largest revenue-cycle consulting firms from 2015-2016.