MADISON, Wis. – Nordic is proud to announce the hiring of Craig Joseph, MD as Chief Medical Officer. Dr. Joseph brings with him over two decades of healthcare experience. In addition to practicing medicine, he worked for Epic for over six years and has served as CMIO at multiple healthcare organizations, using both Cerner and Epic.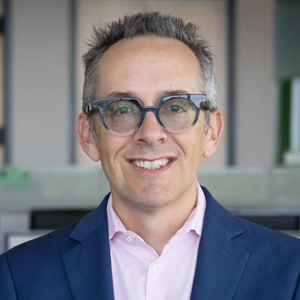 Most recently, Dr. Joseph was the CMO at an IT consulting firm and has been the interim CMIO for El Camino Health in Silicon Valley for the past three and a half years.
"I'm very excited to be joining Nordic, especially during these challenging times," Dr. Joseph said. "Hospitals and healthcare systems need to be on top of their tech and operating as efficiently as possible, now more than ever. The tools, knowledge, insights, and experience that the Nordic team brings to the table can really make the difference when getting operating rooms and physician offices back up to speed. I look forward to using my clinical, IT, and operations background to help Nordic's customers recover and thrive in the new normal."
Nordic continues to expand its offerings to meet the ever-changing needs of healthcare organizations. Dr. Joseph adds to the C-suite the important viewpoint of someone who has experienced healthcare from many angles and levels of an organization as a provider as well as from the IT perspective.
"We're thrilled to have Craig join Nordic," EVP of Client Partnerships Michelle Lichte said. "His expertise and thought leadership are top notch. I'm looking forward to working with Craig as we add an experienced leader who can relate to our clinicians across the country and help us serve them even better."
Before holding the CMIO position at El Camino, Dr. Joseph served as interim CMIO for Epic client Texas Children's Hospital for two and a half years. He also spent over two years as CMIO of Agnesian HealthCare, a Cerner customer at the time.
While at Epic, Dr. Joseph provided clinical expertise in the building of what is now called the Foundation System. He also assisted in the implementation and optimization of the electronic health record for Epic customers across the United States and Europe. He is active in many healthcare IT industry groups, and he is board-certified in pediatrics and clinical informatics.