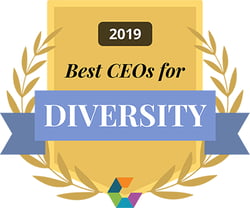 MADISON, Wis. – Nordic's leadership team received two honors this week from the workplace culture monitoring site Comparably. Nordic was included on Comparably's lists of the Best CEOs for Diversity and Best Leadership Teams, both in the large company categories.
The awards are derived from anonymous ratings provided by employees of more than 50,000 eligible U.S. companies over the past year. Nordic ranks 27th in the nation on the Best Company Leadership list and 42nd for Best CEOs for Diversity. Nordic is joined on the diversity list by tech giants Google, Apple, and Microsoft as well as healthcare partner Kaiser Permanente.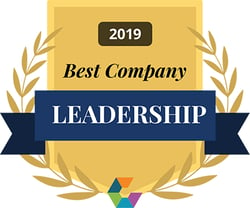 "The goal of everything we do at Nordic is to improve healthcare," Nordic EVP of Consulting Services Katherine Sager said. "Our job on the leadership team is to create a supportive and productive environment, so our teammates can succeed in furthering this mission. We need a diversity of perspectives, experiences, and backgrounds to solve healthcare's most challenging problems, so we encourage our team members to be fully themselves as they play their important role in improving the lives of patients."
Already this year, Nordic has also been named one of the best places to work in healthcare by both Modern Healthcare and Becker's Healthcare. In addition, Nordic was included on Comparably's list of the companies with the best outlook in March. Last year Comparably named Cerullo one of the best CEOs in the nation and Nordic one of the best companies for work-life balance.