MADISON, Wis. – When it comes to providing healthcare organizations IT assessments and strategy in an increasingly complex industry, Nordic leads all consulting firms in delivering excellence, according to the recently published KLAS report, HIT Assessment & Strategic Planning 2018. Nordic's score of 98.1 was the highest of any firm in the report, which provides insights from healthcare organizations on their engagements with 15 health IT consulting firms and seeks to answer the question "which firms partner to exceed expectations?"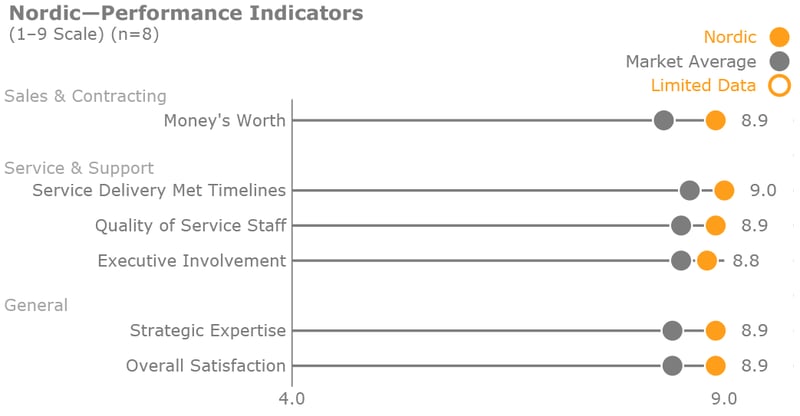 The report states that Nordic creates immediate value in engagements and highlights Nordic's expertise and thought leadership.
Nordic offers end-to-end solutions spanning strategy to support. KLAS has also recognized Nordic as a top firm for true partnership in the 2018 Healthcare IT Advisory Services report and a top performer in the broad category in the 2016 Epic IT Advisory Services report. The experience of 800 health IT consultants provides clients with valuable market expertise and strategic guidance for the future.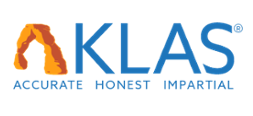 "Just from their experience, Nordic has a lot of insights and can give a lot of examples of other organizations or areas doing similar things to what we are doing," one executive from a Nordic client said. "Nordic has a good understanding of organizations' current and future needs, and they know what should be considered."
All reporting clients stated Nordic either met or exceeded expectations. A majority stated Nordic has exceeded expectations. As a result, all organizations responding said they "would buy again" when asked if they would partner with Nordic for another engagement.
Clients report that they get their money's worth from engagements with Nordic, citing tangible ROI and projects tailored to meet client needs among other benefits.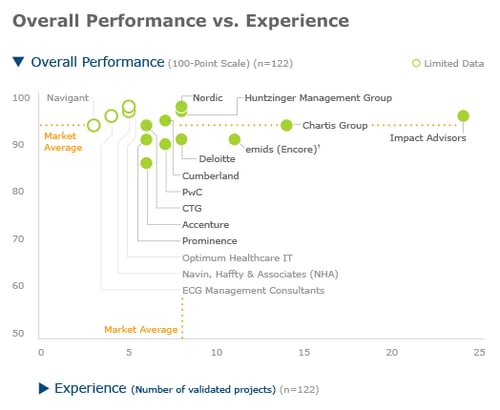 Other reasons for clients' success included in the report are quality of service staff, executive involvement, and strategic expertise. Nordic is one of four firms in the report to receive marks of 8.5 or higher from client partners in all three categories. In addition, no firm rated higher than Nordic in ability to provide thought leadership.
Rather than transactional relationships, Nordic has always focused on listening to understand the unique challenges of each client partner.
"There are so many firms out there, and it would take some time to build another relationship like the one we have built with Nordic," a client executive said in the report. "We cannot turn to another firm and expect the same outcomes that we get from Nordic. The issue goes beyond having a good bench; it also includes management and the leadership at Nordic. There are times when things come up; that is the nature of this business. In those moments, I need Nordic's help, and Nordic is always there."