MADISON, Wis. – Modern Healthcare has recognized Nordic on its annual list of the Best Places to Work in Healthcare, which was published this week without rankings. The rankings will be released at an awards gala on Sept. 26. This marks the fifth time that Nordic has received the honor.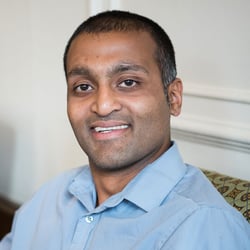 "To see Nordic appear on lists like this year after year is a testament to not only the many talented people who we work with but also their commitment to our culture and our mission to improve healthcare," Nordic President of Managed Services Vivek Swaminathan said.
In addition to providing an award-winning workplace, Nordic was recognized earlier this year as having one of the 50 brightest company outlooks in the nation, across all industries, based on employee surveys conducted by Comparably.com.
Nordic's award-winning work culture provides a supportive environment in healthcare that allows team members to make a difference, be happy, and grow their careers.