MADISON, Wis. – Nordic has climbed the rankings to No. 56 as it makes its fifth consecutive appearance on the annual Healthcare Informatics 100, a list of the nation's top healthcare IT companies based on HIT revenue in the most recent fiscal year. The HCI 100 is being released incrementally over the course of the week. Nordic was ranked 59th on the 2017 list.

"More than just a list, the Healthcare Informatics 100 is an absolute indicator of which companies are solving issues in the U.S. healthcare industry - and doing it at scale," Healthcare Informatics VP and Managing Director Rich Tomko said.
The HCI 100 ranking demonstrates that Nordic is meeting the needs of clients and delivering bottom-line results with a variety of strategic solutions. However, the foundation of those results, strong and meaningful partnerships and expert consultants, goes much deeper and is illustrated by Nordic's top spot in a pair of 2018 KLAS reports.
Nordic is the leader among all consulting firms in meeting the needs of healthcare organizations, according to its top rating in last month's KLAS report, HIT Assessment & Strategic Planning 2018. That is coupled with the fact that Nordic was the firm most mentioned as a true partner in this year's KLAS report, Healthcare Consulting and Services 2018, which featured interviews from 250 healthcare organizations.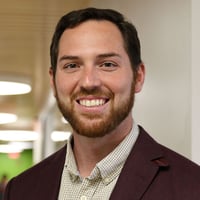 With 800 expert consultants on its roster, Nordic can tailor a range of solutions to meet client needs, offering strategic planning, partner integration (M&A, Connect), EHR and ERP implementation, clinical transformation, revenue cycle transformation, population health, data analytics, and application managed services.
"Successful results for our healthcare partners is the only measure of success for our solutions," Executive Vice President of Strategic Solutions Matt Schaefer said. "We're happy that our offerings have provided consistent value, and we look forward to continuing to grow and refine them for our clients."
This year's release of the HCI 100 includes only data from the fiscal year ending Dec. 31, 2017. Since then, Nordic has acquired the revenue cycle transformation practice from The Claro Group and established its ERP practice.