Madison, Wis. – For the third year in a row, Nordic has been recognized by Comparably as one of the nation's best companies for work-life balance. Over 50,000 U.S. companies were eligible for the list, which was compiled from anonymous feedback submitted by current employees over the past 12 months. Nordic is ranked No. 33 on this year's list.
With air travel at a standstill, the workforce going remote, and the closure of childcare facilities and schools, work and life have intersected more than ever this year, challenging the notion of work-life balance. Recognizing the hardships faced by all, Nordic has continued to support its employees by allowing greater flexibility to those who are in need of it.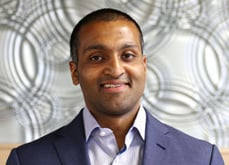 "This past year has brought many unique challenges to employees and
employers, especially those in healthcare," said President of Managed Services Vivek Swaminathan. "Nordic has always placed a large emphasis on our culture and the health and happiness of our employees. In 2020, work-life balance has become even more critical than before and I'm glad that our wonderful team feels they have the flexibility and support to stay safe, be happy, and make a difference in their lives and careers."

In just over 10 years of existence, Nordic has received more than 25 workplace awards from nine different publications. Nordic was recently included on Modern Healthcare's Best Places to Work in Healthcare list, as it has been for six of the last seven years. Since 2018, Nordic has also been recognized by Comparably for the Best Company Professional Development, Best Company Culture, Best Company for Women, Best CEO, Best CEO for Diversity, Best Company Leadership, and Best Company Outlook.