MADISON, Wis. – Becker's Hospital Review has recognized Nordic Executive Vice President of Client Partnerships Michelle Lichte on its recently released list of "Female health IT leaders to know." The list includes experts in various technology areas, including EHRs, analytics, and telemedicine.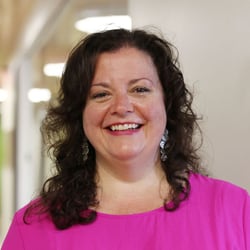 A veteran health IT leader, Lichte joined the Nordic team in July 2017. She has nearly 30 years of healthcare IT experience and expertise that includes managing complex EHR projects, implementation planning, out-of-the-box solutions, mergers, acquisitions, and instance consolidation.
During her tenure, KLAS has recognized Nordic as the consulting firm healthcare organizations most identify as a true partner in the 2018 report, Healthcare Consulting and Services.
In addition to her leadership at Nordic, Lichte serves on the HIMSS Wisconsin Dairyland Chapter Board of Directors as director of advocacy. Prior to her time at Nordic, Lichte worked for nearly 18 years at Epic, where she was an implementation executive. She was also the COO for OSF Healthcare's IT LLC and the VP of client services for an Epic consulting firm.
"We're fortunate to have Michelle leading the team," Nordic CEO Bruce Cerullo said. "We pride ourselves on building meaningful partnerships, and Michelle embodies both the expertise and the values necessary to ensure our clients' success."