We're excited to deliver meaningful content in a format that works right for you. With that in mind, we're offering a podcast called the HIT Breakdown.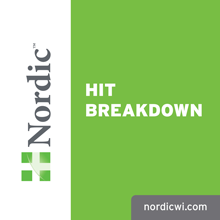 In the HIT Breakdown we interview industry experts on topics related to health information technology. While the topics will often be related to your Epic EHR, we'll also be talking about broader issues and strategic challenges that impact your ability to improve healthcare.
Our first show is a Population Health primer
Our first show focuses on Population Health. We have two veterans in the space: First, Dr. David Levin, who is the Chief Medical Officer at Nordic. Dr. Levin is joined by Susan Marks, Director of Population Health at Amati Health.
As you know, there's been a lot of buzz around population health. And we're going to spend the next few shows on this topic. We'll start today by covering what exactly population health is. Is this a new idea? How do you define it? The links to the audio file appear below the show notes.
Please enjoy and let us know what you think! Of course, if you want to talk about Population Health or anything else, feel free to contact us.
Show Notes
[00:00] -Introduction

[01:10] -Susan's definition of Population Health

[01:46] -Population Health Institute UW Madison definition

[02:15] -Dave's definition of Population Health

[03:20] -History

[04:10] -Changing reimbursement models (better care at lower costs)

[05:34] -Unlock creativity for providers, improve care

[07:20] -Organizing/engaging the population in the healthcare system

[08:15] -Where to start: looking at your patients/population

[9:35] -An example from Susan

[13:00] -Where are medical expense risks assumed?

[16:10] -Value ease assessment

[17:15] -Focusing on analytic tools instead of engaging patients/providers is not ideal

[19:55] -"Doing" is a skillset

[21:05] -People, process, technology

[22:20] -What an effective Population Model looks like