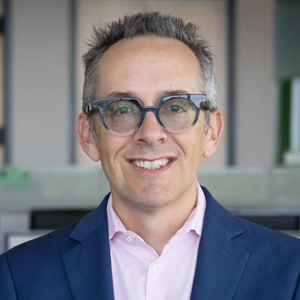 While this is my first blog post as the Chief Medical Officer of Nordic Consulting Partners, I've been blogging for several years now. If you've been a loyal reader, you won't be surprised by the following fact: I'm a million years old.
OK, perhaps I'm a tad younger than that, but the gist of the statement is true. I've been around the block a few times; that's what I'm trying to convey. To help you appreciate my age, here's a true story.
In the summer 1993, I was entering my final year of medical school. I thought I wanted to be a pediatrician, but wasn't 100% sure, so I spent a month with a well-respected physician in the community. He was the "dean of pediatrics" as far as I could tell: a former pediatric department chair of the largest hospital in the area and the doctor to the kids of many of the doctors I knew.
It turned out to be a great decision on my part, and that month cemented my desire to do primary care pediatrics.
Much of a pediatrician's day is spent doing well-child care. We see babies every 2-3 months during their first year of life, so we naturally become pretty good at that sort of thing. Back in medical school, I saw a bunch of infants while spending time with this pediatrician. Sometimes I documented the office visit; sometimes the physician did all of the work.
Since this was in the early 1990s, you might have guessed that our documentation wasn't done in a cutting-edge electronic health record (EHR). You'd be right; we documented on paper (for the youngsters out there, paper is really just thinly-sliced trees).
While today's coders and compliance officers may be aghast at what I'm about to report, I swear this to be true: a typical note for a well-child check looked something like this:
6 mos ✓
Hx: nl
PE: neg
Plan: shots
Allow me to translate this for the non-clinicians out there:
"This patient presented for a six-month check-up. I asked the typical history questions for a six-month-old, including diet, elimination, sleep, development, and other appropriate topics. Since everything was what I would consider normal and expected, I didn't document specifics. If something was out of the ordinary, I would document it (see documentation by exception). The physical exam for this patient was normal for a six-month-old. As I always do, I discussed anticipatory guidance with the parent(s). As the patient was on the typical schedule for vaccinations, those will be given today."
Today, a typical physician's note for a six-month check-up visit using an EHR might easily be two or three pages long. Why? Certainly the EHR itself may contribute to note bloat (i.e., the EHR makes is very easy to bring in superfluous information). Also, the litigious society, in which many of us now practice, encourages voluminous notes; some lawyers say "If you didn't document it, you didn't do it." Yet, I think we should focus on the change, starting in the late 1990s, in how doctors get paid.
Suffice it to say that in the late 1990s, a rubric was created that scored an ambulatory physician's progress note and gave points for certain pieces of documentation. This rubric ultimately assigned charges that physicians were allowed to submit to insurance companies; these are called evaluation and management codes (E/M codes for short.)
Doctors were trained by their billers that if you write this, you can bill for that. As you can imagine, the note that I referenced above wouldn't have passed muster for even the lowest code. In the intervening decades, physician progress notes have become filled with more and more "stuff" that many doctors add only so that they can bill for the services they provide.
Don't get me wrong; I'm not saying that doctors are falsifying records. I am, however, saying that doctors often add information to notes that they themselves don't find helpful in caring for patients.
In an attempt to ameliorate this documentation burden, the American Medical Association and others have pushed the federal government to change the way outpatient doctor visits must be documented. New requirements from CMS for E/M code charting are proposed to go live on Jan. 1, 2021 (by my math, that's practically tomorrow!).
One huge change is that history and examination are no longer key components when calculating the appropriate code. Yeah, I wrote that. How about this modification: in the past, the amount of time a doctor spent during an office visit could be used to find the proper E/M code if the physician spent more than half the visit counseling the patient. In 2021, a doctor can choose time to calculate the proper E/M code for any visit, not just one that is mostly counseling.
Think about that last one for a bit. As we understand these code changes today, it seems that a physician could potentially revert to a much slimmer note (focused on what the physician thinks is important for patient care and ignoring 25 years of documentation rules) if the doctor elects to bill based on time alone. How many physicians would jump at this opportunity? Most, I imagine. How will these potential changes affect billing and other downstream processes like quality and legal?
Nordic will be hosting a free webinar on Wednesday, July 15 to discuss the 2021 E/M documentation changes and how they may affect all aspects of ambulatory care. I'll be joined by members of the Nordic Performance Improvement team to talk about what we know, what we anticipate, and what we're still trying to learn. If interested in joining, click the button below to register today.