You're checking all the planning boxes for your EHR implementation project. You've developed a long-term EHR vision, project goals, and guiding principles. You've established a project governance and decision-making structure. You've even laid out the total cost of ownership.
You're basically crushing this whole pre-implementation planning thing.
Next on your list: A support plan for your legacy Cerner system. And while it sounds like a daunting task, it shouldn't stall your planning flow. This is where a dedicated Cerner support team can help.
There are a lot of ways your organization can benefit from having a third-party team keep watch of your Cerner legacy system as you prepare to implement your new EHR. Here are the top five ways you can lean on this team's support during and after implementation, allowing your staff to remain focused on the other priorities of a successful project.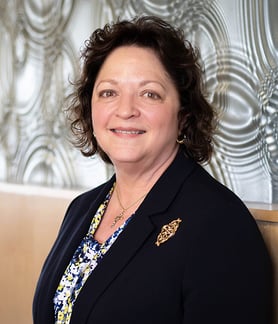 1. While your IT team transitions to the new EHR
When it comes to the design and build of your new system, your IT team will have important input. That's why it's best to have your entire team involved from the outset of the decision-making process. If they're involved from the beginning, they'll likely have a full understanding of how the system is intended to function and the reason certain decisions were made. Early input and adoption from IT will also enable a successful training program.
Rather than assigning certain team members to transition their focus to the new EHR and others to remain on the old system as dedicated legacy support, we recommend moving all IT staff members who will ultimately be involved in supporting the new EHR at one time. That way, no one will feel like they're being left behind during the transition process. The entire team can take time to get familiar with the new system, and no one will feel like they're trying to play catch-up once the entire organization is on the new environment.
To do this effectively, though, you'll need a third-party support team to help manage your legacy Cerner system. A dedicated team can handle the support and maintenance tasks, freeing up your entire IT team to focus on understanding and learning the new system. It'll be an easier transition for everyone in the long run.
2. During required, regulatory system updates
We work in a highly regulated industry. So, odds are, during your implementation or after go-live, you'll be required to make regulatory changes or mandatory updates to your legacy system. A third party can tackle these updates for you. That way you won't lose sight of your main priority – getting your new system implemented.
If your implementation timeline is extended, you may be forced to do critical upgrades or patches to your Cerner system – updates that may ultimately impact the patient experience. A third-party support team can also help handle these critical functions until your legacy system is completely sunsetted.
3. As a safeguard to technology gaps that could impact the patient experience
During the transition process, you'll want to ensure it's business and care as usual for everyone – especially your patients. Technology and systems play a significant role in helping your clinical end users provide high-quality care. End users need to be able to rely on these systems, legacy or not.
A third-party team can support your end users, ensuring they receive the coverage they need until your legacy system is officially retired. Their support will help minimize any technology gaps that could occur in the meantime. It will also help prevent patients from experiencing these potential hiccups along the way.
4. When you need to hold the line on non-essential, "nice-to-have" updates
As you know, there's a laundry list of continual improvements you can make to a system. You can always tweak this workflow or adjust that field on a screen. But, to your end users' dismay, once you're live on the new EHR, you're done tinkering with your old system.
In fact, there are only a few reasons you should make any changes to your legacy system during the sunsetting phase (some of which I've mentioned above): government-mandated regulations, patches or updates that impact patient safety, normal adds for orders, medications, etc., and critical system errors that need repair.
If not for these reasons, your legacy system should remain largely unchanged during the sunsetting phase. And in our experience, it can be easier for a third-party support team to help an organization hold that line for its end users. Your support team can explain the rationale to end users, helping them understand why the changes they're requesting aren't pertinent to a system that will soon be retired.
So, in addition to serving as a safeguard for technology gaps, a third party can also be your legacy system's gatekeeper.
5. To control costs during the sunsetting phase
Last, and certainly not least, by working with a third party for legacy support, it's easier to control costs. A third-party partner will manage to a service level agreement that enables you to negotiate a fixed fee and/or pricing caps based upon volume. Your partner should work with you up front to establish the correct level of head count and support team members for your particular environment and system(s).
Your partner can also help you identify additional cost savings throughout this process. For example, once the initial orientation is past, remote support may also be a way to save on travel expenses. From there, as you get closer to the end of the legacy system's usefulness in your environment, you'll decrease the head count of your third-party support team, and thus, manage your costs even more closely. As your support and maintenance requests decline, you'll stick to a pre-defined budget without sacrificing service.
These are just a few ways you can lean on a third-party partner for legacy support during your implementation. If you're interested in working with a Cerner legacy support team, please let us know. Nordic's dedicated team of Cerner experts will keep your system running, while you focus on all the other priorities that will make your new EHR successful. As a next step, we'd love to listen to your organizational goals and determine how to help you reach them. Please schedule a call.
Pat Hingley is an HIT leader with over 30 years of management and executive level experience in the vendor, customer, and consulting spaces. She joined Nordic in July 2019 as managing director for the Cerner practice. Prior to Nordic, Pat was the practice VP at Atos Digital Health Solutions Consulting, where she helped build the Cerner practice from the ground up.