We in the healthcare world are in a long, difficult fight against COVID-19, and there is no better time for leaders to leverage digital technology to provide the much-needed support for the healthcare workforce.
This post highlights some of the common approaches to digital technologies our customers are using related to COVID-19. Because of the urgency around this pandemic, I'll focus on applications with a quick path to value, zero disruption to front-line staff, and use innovative but low-risk technologies.
Self-service bots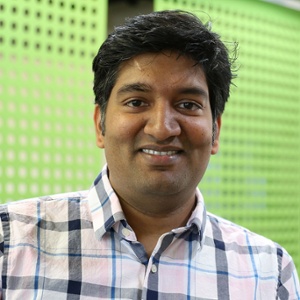 Bots are being deployed on organizations' websites to enable patients to self-screen based on symptoms, address common COVID-19 questions, and seek other resources. Bots offer the promise of reducing call overload to patient care reps and provide to seek care. Most importantly, bots have the capability to launch workflow tools such as scheduling portals, customer telephone services, etc. This reduces infrastructure strain and expedites triage for those most in need. These bots are quick to deploy and low-risk given they don't store any HIPAA data.
Ventilator tracking and utilization
With the scarcity of ventilators, its critical to understand their availability, location, and utilization. Unfortunately, organizations may not have an inventorying process, which exacerbates the problem when new vents are shipped in from suppliers. The first step is to implement a quick but robust "counting" process and a data model to capture vent model, device type, unique identifier, and other key data elements. This work, coupled with respiratory therapist clinical documentation and possible telemetry data directly from the devices, will provide the utilization and tracking information. The key is generating data from your EHR in as near real time as possible, including demographic and clinical attributes, to allow insights to be drawn from the data. We have also seen some of our customers reap the benefits of technologies already implemented such as real-time location systems (RTLS) to solve this problem.
COVID-19 analytics
Geo-tagged analytics showing COVID-19 rates within the health system have proven to be valuable for both the organization and its consumers. Consumers can leverage the aggregated public data to track corona impact in their area, while organizations can use the underlying data to submit to local, state, and national agencies. In addition, organizations can leverage geo-tagged data to drive proactive social distancing measures for their surrounding population.
Capacity and turnaround analytics
Many organizations already have analytics around capacity and turnaround for labs, imaging, or other areas. However, tweaking and managing the configuration to capture the expanded footprint of staff, units, and beds that are treating COVID-19 patients is important to get a complete picture of your organization. Most importantly, organizations may have to update their data ingestion layer to capture near real-time insights.
Data submission to external agencies
Local, state, and national submission requirements are already in effect for COVID-19 testing and hospital bed allocation. It's critical to make sure that there is a consistent framework for extracting and submitting data so organizations don't end up transmitting wrong data to the wrong place, dealing with re-work, and more importantly, a HIPAA violation. For instance, Epic has released reporting tools and further guidance that can be used to meet a broad set of requirements. Organizations that struggle to use these tools or require a different reporting mechanism can use of FHIR APIs for this purpose. Through FHIR APIs, a complete set of reports can be derived and prepared for submission on a timely basis and without additional user input or action.
For other applications, contact us
If you have questions or would like assistance with any of these or other digital technologies, reach out to our no-cost service, AskNordic@nordicwi.com. We remain ready to help.