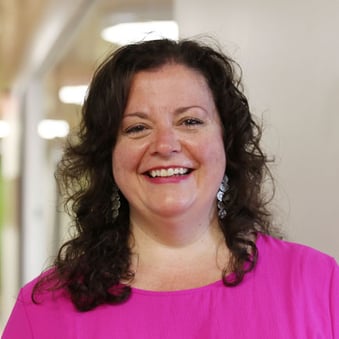 Many of the healthcare leaders I've spoken with lately have expressed the same concern: What do we do about the move to a quarterly upgrade schedule for our EHR?
For some organizations, a quarterly upgrade schedule will present challenges with staffing. For others, it may create risk that features will be left "off" and not implemented in a timely fashion. But for all organizations, a quarterly upgrade schedule presents an enormous opportunity to stay up-to-date on the latest features and develop an ongoing culture of learning within the health system. We just have to be intentional about how we staff, implement, support, and sustain our upgrades.
In the 20+ years I've worked with Epic, the EHR has shifted upgrade schedules several times. First it was the move to an integrated upgrade schedule across applications; then it was the move to a regular upgrade schedule every year or 18 months. Sprinkled throughout, organizations have had to deal with emergency updates that have to be implemented immediately.
Each of these changes presented challenges. For example, integrated upgrades meant that a Cadence upgrade could affect a Professional Billing upgrade, which had never been a concern in the past. And moving to a regular upgrade schedule meant that IT teams always had to be thinking about the next upgrade, balancing the implementation work with the need for ongoing support and maintenance.
Upgrades have always been challenging for organizations to prioritize and do well. With so many competing priorities on the docket, organizations sometimes take a "bare bones" approach to upgrades, thinking that they'll optimize or turn on necessary features once their go-live date has passed. Often, that optimization is pushed off years down the road, and the organization isn't taking advantage of features that were released several versions ago.
We can't know exactly what a quarterly upgrade schedule will look like at this juncture, but it will likely require health system teams to allocate more of their resources to upgrade work. With the need for quarterly implementation as well as break/fix work following go-live, health systems may want to staff two teams that flip-flop every quarter – one focusing on implementing and supporting Q1, and the other focusing on implementing and supporting Q2, and so on.
While we don't have all the details or answers yet, we at Nordic want to be a proactive partner in helping you think through your upgrade schedule and staffing plan. In an ideal world, an upgrade is a chance to take advantage of amazing new features, get your providers the "latest and greatest" system, and keep everyone up-to-date on training and personalization.
If you'd like to sit down in August and talk about your upgrade priorities, our door is always open. Please don't hesitate to reach out or stop by our Nordic Open House on Aug. 27 from 7 – 11 p.m.