Recently, my U.S.-based colleague, Nordic's CMO Dr. Craig Joseph, shared his take on a study published in JAMA Internal Medicine titled "Assessment of Electronic Health Record Use Between US and Non-US Health Systems." Studies that compare healthcare systems across countries are indeed interesting and useful as there's plenty we can learn from one another. After reading Dr. Joseph's perspective and reviewing the study, I felt compelled to share an international perspective on the subject. I work with Nordic's Tasman Global, a Europe-based electronic health record (EHR) consulting firm. From my experience working with health systems around the world to help optimize EHR use, I believe the JAMA study drew some helpful comparisons; interestingly, there are a variety of reasons for the stark differences the study cited.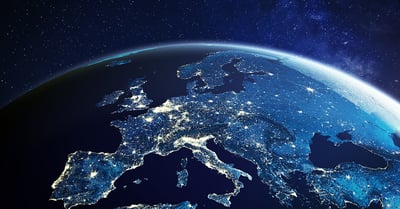 Below I dive into those differences, offering a few supporting anecdotes from my experience helping health systems outside of the U.S. navigate EHR use.
The JAMA study does a reasonable job tackling a very difficult task: comparing specific data points across these very different systems. With an average number of appointments per day of 8.5 (int'l) or 9.6 (U.S.), this "average" physician must be very happy. That said, the authors acknowledge difficulty in comparing schedules across provider types and countries.
Dr. Joseph points out interesting differences from the study, like message volume. On my first implementation in the Netherlands, I was very surprised to learn that normal lab results (results within the standard reference range) are often not routed to ordering providers for review. That alone would cut down significantly on system generated messages. I imagine that many Americans are thinking about the risks – what if an abnormal result never comes back or gets routed to the wrong person and then you don't realize it because you just assume that it was normal?
The Dutch approach is that patients almost always have a follow-up appointment scheduled, and the results will be reviewed during that visit. It's a good way to keep a lid on work outside of scheduled hours. If patients cancel appointments, then it becomes more important to review what was waiting. This also means that follow-up appointments need to be scheduled based on timelines for results review, though follow-up appointments are often scheduled telephone calls. In the Netherlands, telephone calls are almost always scheduled in appointment slots, rather than something for physicians to fit in at the end of their day. Radiology results are always routed to the ordering physician because European radiologists like to hedge their bets just like Americans. Some things really are universal.
European physicians also have fewer default workflow steps, for example most specialty clinics will not measure a patient's weight and almost none will measure height. After all, who needs to calculate BMI/BSA besides bariatrics and oncology? Americans sometimes are wedded to "standards of care" that have little actual utility.
I was surprised by some of the author's assumptions regarding notes and use of system-generated text. From an IT perspective, high use of system-generated text often means that users are more advanced in their knowledge of the EHR and do not have to spend as much time typing/dictating. But of course, it can lead to note bloat.
In Singapore, there is a significant shortage of physicians, and the vast majority of healthcare is provided by the government, so the government's and payor's goal is to make physicians as fast and efficient as possible. Additional documentation requirements to support billing are not applicable.
While the study does note that healthcare systems have peculiarities across countries, it does not mention many specifically, so readers are left wondering what those might be. Sticking to only Epic implementations heavily skews the data towards the U.S. and also means that primary care is excluded, as Epic is almost exclusively used in hospitals and specialty care outside of North America. It therefore might have been useful to bifurcate the U.S. data between primary and specialty care. I can imagine that primary care providers would receive more messages per day because of their role in care coordination.
Overall, I agree with my colleague, Dr. Joseph, that there's much we can learn from one another when we look at EHR usage internationally. The JAMA study should open our eyes to the recurring notion that there is no "right" way when it comes to EHR use, but there's always a better way – for the physician, for the patient, for the organization.
As always, our offer stands. If you need help navigating your EHR journey and optimizing your user experience, let's talk. We have experience helping organizations around the world tailor a solution that works best for their clinicians and operational teams, and we can do the same for your organization.