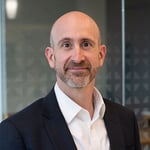 Technology has revolutionized many aspects of our lives, opening a world of new possibilities for how we manage our health. These tools offer the hope of closing some of the care gaps that we see today. This is a prime opportunity to talk about what technology can do specifically for women's health (and please: let's follow Chrissy Farr's imperative to stop referring to it as "femtech"), a complex and multifaceted part of healthcare that is in desperate need of a more holistic approach. One way to make progress toward more holistic and comprehensive care is to take a lesson from other industries and use an omnichannel approach – to create a seamless blend between the physical and digital worlds of communication, workflows, and data focused on the goal of providing women the information, support, and tools to manage their health and wellness more effectively.
Women's health, and more specifically maternal and reproductive health, is a prime area for improvement. In the U.S., the maternal mortality rate is triple that of other high-income countries; for Black women, that rate is double the U.S. average. A third of deaths occur during pregnancy, while 52% of deaths occur postpartum. From 2000 to 2010, the percentage of pregnant women with gestational diabetes increased by 56%, and the percentage of women with type 1 or type 2 diabetes before pregnancy increased by 37%. COVID-19 exacerbated access and care management challenges as related to maternal mortality and morbidity in many countries, including the U.S., making challenges like gestational hypertension and cardiovascular conditions (like postpartum cardiomyopathy) harder to manage. Statistics like these are a clarion call to do more and provide more consistent care and outreach. With the Big Squeeze health systems are facing, that means a better use and interplay of people, technology, and processes.
The good news is that this is a well-recognized problem. In the summer of 2022, the Biden-Harris administration released a blueprint for maternal health that aimed to cut rates of maternal morbidity and mortality. This included expanding Medicaid coverage for the month period postpartum. To date, 31 states have taken this option and implemented that period of coverage; this is significant given that Medicaid provides coverage for 42% of U.S. births. There are also a variety of initiatives aimed at reducing maternal morbidity and mortality. The Institute for Healthcare Improvement has developed a bundle - a small set of evidence-based practices that, when used together, improve outcomes.
Last month's Office Hours discussed the role of data equity in achieving health equity. There is a large body of evidence on the social determinants of health. Attention is also turning to the structural determinants of health, which aim to get at the root causes of health equity. A recent review described four features of the U.S. healthcare system that result in poorer outcomes for some parts of our population: access to care (whether financial or due to lack of primary care physicians); environments that are conducive to developing unhealthy behaviors; educational disparities; and finally built environments that make physical activity more difficult. When combined with traditional social determinants of health, more complete pictures of the barriers women face can be seen and addressed.
Encouraging progress has been made toward improving access for those seeking to become pregnant. Penn Medicine's Fast Track to Fertility program uses a combination of telehealth and in-person care to see patients more quickly and start treatments sooner. Cleveland Clinic Fertility Center and Maven have partnered on a click-and-mortar strategy designed to guide prospective parents through the process, with clinical support and tools for expense management and reimbursement.
Health enterprises are also turning to platform solutions that look to provide a range of tools for engagement and education. Wildflower Health and the Healthcare Transformation Consortium have put together a bundle of digital tools meant to support mothers in New Jersey from the prenatal period through postpartum care. Memora Health is partnering with Mayo Clinic to focus specifically on postpartum care, a period in which women still experience a significant gap in care. Postpartum depression occurs in anywhere from 6.5% to 20% of women, while 1 in 10 women develop high ranges of postpartum hypertension despite having normal ranges before and during pregnancy. Memora Health's use of SMS messaging and digitized clinical workflows supports communication between postpartum women and their care team, as well as providing education and proactive outreach.
A variety of new-to-healthcare tools are expanding reach both beyond the clinic and the timeframe for support, something that is critical for addressing outcome disparities. A study from a group at Penn showed that, for Black women, telehealth visits eliminated the disparity in postpartum care visits as well as differences in depression screening. PCORI has a nice summary of telehealth strategies that, when used to replace or augment in-person care, lead to similar or improved clinical outcomes. Remote patient monitoring (RPM) can also extend both reach and data equity. In Tennessee, UnitedHealthcare is using a combination of telehealth and RPM to improve access and communication with expectant mothers. Designed to address the increased risk of maternal morbidity and pregnancy-related mortality seen in Black women, their platform supports monitoring, communication, and early intervention. RPM is also being used to understand and potentially address racial differences in hypertension during and after pregnancy. UMPC has stood up an RPM program that pulls blood pressure data directly into the EHR, giving care providers an unprecedented look into changes over time. This platform can be integrated with SMS communications, supporting omnichannel communication between patients and their care team.
Improving women's health while addressing health disparities requires a holistic approach that includes a blending of physical and digital tools. Maternal and reproductive health are a prime area for improvement due to high rates of maternal morbidity and mortality, especially for Black women. Limited access to care, environments that promote unhealthy behaviors, educational disparities, and built environments that make physical activity difficult are all barriers that must be addressed to achieve health equity. There are encouraging signs of progress, though, with supportive health policies and a growing set of tools for supporting women's health. Healthcare enterprises are developing innovative solutions, including telehealth and remote patient monitoring, to expand reach and provide better care. With a continued focus on building experiences that make it easier for women to stay connected, stay healthy, and get the care they need, we can better support women's health and care for our first caregivers.