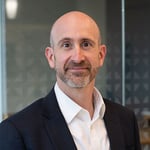 In a recent blog post, we covered the plethora of factors forcing health systems to do more with less. Collectively known as The Big Squeeze, they include market forces, labor issues, and a clinical tsunami of Long COVID and post-COVID sequelae. In this article, we discuss how to increase internal efficiency so the organizational strategy can offset the external drivers responsible for the Big Squeeze. The roadmap to success is within the three A's of efficiency: ameliorate, automate, and augment.
Healthcare systems are very familiar with the pressure to deliver high-quality clinical outcomes under enormous cost pressures. But the post-pandemic "normal" means that health systems are squeezed by a variety of factors that, while familiar, are new in both scope and overlap. This combines with other extenuating problems, including shifting forms of competition and stressors that impact health systems' ability to respond to these forces. On the competition front, deals like Amazon's acquisition of One Medical and CVS's move to acquire Signify are strong moves by retailers to move closer to care delivery in primary care and beyond. Moreover, data on ownership of primary physician practices shows a rapid increase of corporately owned practices over the last three years, to the point where the percentage of corporately owned practices is now even with hospital-owned practices.
Health systems need to mount a robust response to these challenges, but the current climate suggests that they are perhaps the least prepared to respond compared to pre-pandemic times. A recent report by KaufmannHall suggests that 2022 will be the worst year for hospitals since the start of the pandemic, with margins a whopping 37% below pre-pandemic levels. That is a depressing state of numbers. A way forward includes the interplay of service delivery capabilities woven into a cohesive solution framework that can address exacerbating factors at once. This means a combination of people and services in digital health, clinical and operational improvement, and making the most of efficient managed services. An integrated approach to "freezing the squeeze" will help to mitigate safety issues, increase patient access to quality care, allow salaried staff to focus on mission-critical work, and wrangle costs back into the fold.
This kind of coordinated approach focuses on ameliorating clinical and financial inefficiencies, staff burnout, care access difficulties, and patient satisfaction issues; automating tasks in the back office and taking the lessons learned forward into the clinical realm; and augmenting internal functions with long-term managed services contracts to control the cost of labor as well as to free up employees to focus on other, mission-critical work.
It is well known that staff burnout from increased patient load and reduced personnel means a higher risk of medical errors. Further, some hospitals report having significantly fewer beds available and reduced capacity across departments due to staff shortages or labor costs. A coordinated approach that includes clinical transformation and new technologies addresses these problems with a single solution. For instance, there are several examples of artificial intelligence (AI) being used to alleviate staff burnout, shortages, and contract costs by assisting with scheduling, retention, and recruitment. AI has the added benefit of being relatively easy to implement, and it doesn't bear the burden of reimbursement questions or clinician-patient trust issues. There is also evidence that efforts to improve patient engagement with their health – either with technology or people solutions – can also alleviate costs while increasing quality care at the same time.
Cloud transformation provides scalability for increased efficiency, interoperability, and insights, while also laying the groundwork for future automation. The investment in a modern data and application infrastructure is an essential part of laying the foundation for a more efficient enterprise but also serves as the backbone for better analytics and new models of care delivery.
A blended virtual/in-person strategy that brings technologies like remote patient monitoring and the platforms that support a command center approach to condition management out of the hospital and into the home or other non-traditional settings prepares the enterprise for the decentralized care ecosystem and delivers efficiencies needed today. There is evidence, for instance, that the option for acute care at home can provide savings and alleviate personnel shortages.
External factors continue to place a significant burden on healthcare organizations, forcing them to do more with less in the era of The Big Squeeze. Addressing this with effective solutions means using the three A's approach to efficiency: amelioration, automation, and augmentation. Increasing internal clinical, operational, and financial efficiencies will allow healthcare systems to continue delivering high-quality care to a population that is both aging and getting sicker. Technology can play a huge role in this approach if a thoughtful strategy focuses on making space with current resources so that new solutions can easily be implemented.