The one thing that makes all the hassles of event travel, hotels, crowds, buses, and overpriced convention food worth it is this: relationships. Nothing beats getting face-to-face with the people with whom you partner, work, or serve. That's why events are important and why we strive to make the most of our time while we're all together in the same geography. HIMSS17 was another great chance to do that. And for that, we are, once again, grateful. Read, watch, and experience some of the fun, the takeaways, and the giving that we were lucky to be a part of this year at HIMSS17.
#HIMSS17 Fun
Let's eat our dessert first. We had a fantastic time connecting with our partners and soon-to-be partners throughout the week. Whether at our booth, our reception, or at the famous HIStalkapalooza, we hope you had as much fun as we did connecting. In case you missed it, here are a few images and videos from the week that was HIMSS17. Or maybe you were there and want to see if you got caught in the act. Thanks to all of you who made it to one or all of these events!
Nordic's HIMSS17 Booth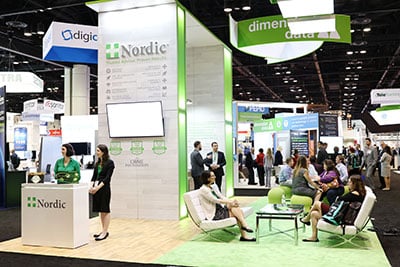 Nordic's HIMSS17 Reception
Extended #HIStalkapalooza Video
#HIMSS17 Takeaways
While the educational sessions aren't the leading driver for attendance at HIMSS17, they are still an important component of this massive event. To offer a glimpse into some of those sessions, we caught up with a number of our teammates throughout the week to hear what they took away from the events. Click below to read some brief overviews and watch a few short videos.
#HIMSS17 Giving
As a part of our ongoing efforts to be honorable corporate citizens, we once again avoided the typical gift bags that guests often feel burdened with or simply discard. Instead, we offered our guests the opportunity to select from three charities to which we donated on their behalf. Here are the charities we supported again this year and the impact we were able to make together.
Year Up - Year Up's mission is to close the Opportunity Divide by providing urban young adults with the skills, experience, and support that will empower them to reach their potential through professional careers and higher education. Votes during our event for Year Up totaled $400 that will help students' professional and personal development and place these young adults on a viable path to economic self-sufficiency.
Feeding America - As the largest domestic hunger relief organization, 98 percent of all donations raised by Feeding America go directly into programs and services for people in need. Votes during our event provided donations equal to 23,760 meals!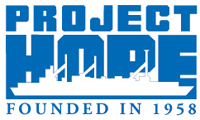 Project HOPE - Project HOPE delivers essential medicines and supplies, health expertise and medical training to respond to disaster, prevent disease, promote wellness, and save lives around the globe. Votes for donations to Project Hope during our event totalled the equivalent of $28,350 in medical supplies across the globe.
Our guests continued to be thrilled that we have taken this approach. They loved seeing money that would have been spent on swag go to these worthy causes. It would seem that this approach is a likely repeat for the future.
What a fun and productive week in Orlando! If you didn't have a chance to connect with us, drop us a note.