"If you change the way you look at things, the things you look at change."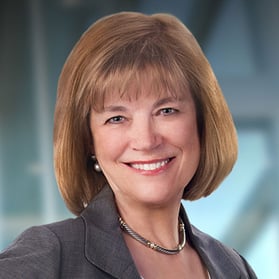 This phrase, originally coined by author Wayne Dyer, can apply to many aspects of work and life. I find it especially helpful to describe one of our lines of work at Nordic: Revenue Cycle Transformation (RCT).
Our RCT team essentially helps leaders transform their organizations by changing the way they look at their business. As a result, their people, processes, and technology operate more efficiently to drive revenue and improve the patient experience.
For us, one of the most critical parts of what we do is to help change perspectives by providing new and additional information. We help our client partners apply new ways of thinking about their outdated or under-utilized technology and improve their methodologies, processes, and workflows.
Most recently, we've made it our mission to help change the way people think about the revenue cycle. We're slowly starting to help organizations see that what we've all accepted as OK and "normal" within the revenue cycle of the past, is no longer an effective model to support today's medical practices.
Instead, for a more efficient, effective reimbursement process and to reduce the cost of collections, we suggest looking at your revenue cycle as a revenue flow. Let's think about this for a moment. The word "cycle" implies repetition of a sequence of steps. The challenge, however, is that there are multiple mini-cycles occurring within the broader cycle. These mini-cycles represent breakdowns and/or losses to the organization that create less than ideal experiences for the patient.
If all the steps in the revenue cycle worked well and correctly the first time, then the entire process would be considered more of a revenue flow, or a straightforward sequence with no back tracking to redo, resend, appeal, reverse, or change claims. That straightforward sequence of events in the revenue flow could then become a repeatable cycle without the delay and rework from the multitude of inherent mini-cycles.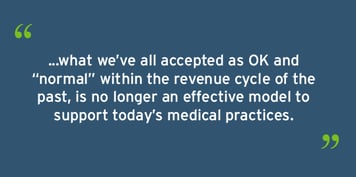 Although these complex revenue processes can never be perfect 100 percent of the time, the more we can make the process a true revenue flow, the more straightforward it will be. There will be less rework needed from the myriad of mini-cycles, a lower cost to collect, more revenue achieved, and most importantly, the process will allow for a better overall patient experience.
Below, I delve into the background of the revenue cycle and some reasons I believe organizations should think in terms of a revenue flow by focusing on those controls, data, and metrics that can help streamline the processes to achieve more net revenue, reduced cost, and an improved patient experience. I also further explain the concept of the revenue flow, offering some thoughts for adjusting your culture and approach for revenue flow transformation.
Avoiding the revenue cycle's costly breakdowns
Traditionally, the revenue cycle has been in its truest form, a cycle. The cycle begins once a patient schedules an appointment, moving through the key front-end functions – from appointment to registration, to eligibility and authorization, and finally to upfront patient collections. Once the patient visit is complete and clinical documentation and coding is submitted, the cycle moves to the back-end functions – claims management, medical billing, and final patient financial responsibility collections. The intention was that this would be a predictable, repeatable process each and every time a patient came to the organization for care.
However, what happens when there's a breakdown within that cycle? As one example, a denial can occur on the back-end, and the claim then cycles around to the front-end again, where additional information is gathered from the patient or insurance company to get the claim paid. The cycle only ends once all claims are closed and the organization receives payment for their services.
As another example, service documentation may be delayed or lacking. If it is delayed and a charge is entered late, the organization may or may not be able to have that charge considered through a rebill or appeal process.
These are just two examples of embedded "mini-cycles," or breakdowns within the revenue cycle that create a need to rework, increase cost of operations, and generally lower the net reimbursement to health systems.
But what if an organization isn't even aware that documentation, charging, or coding is lacking? Or that there's other coverage for the patient that would have covered the loss to bad debt? Or, that fixing just one code would have produced the correct reimbursement? The list of areas where leakage can occur throughout the revenue cycle goes on and on.
Getting more out of your advanced EHR features
In recent years, more sophisticated EHRs have also entered the picture, placing a greater emphasis on accurate and efficient front-end functions. With the new and enhanced EHR systems in place, it's extremely important for your staff to gather the correct information from the patient on the front-end. The intent is to reduce the need for additional mini-cycles to occur.
While these advanced systems are a great step forward and help organizations streamline processes, EHR implementations and enhancements have not solved all reimbursement issues. Breakdowns are still occurring, leading to losses, higher costs, and less-than-happy patients.
If your reimbursement process is interrupted by multiple mini-cycles the process will not flow successfully and may take your organization a lot longer to see the money that it should see (if you ever see this money at all). Additional features from these new systems can help the process flow more smoothly, but there are two major reasons you should not solely rely on these features to avoid mini-cycles.
System usage: The system features must be used effectively to support the business need (not just for technology's sake). In other words, features are important but how they are used to solve a business need is even more important.
Complexity of systems: The human processes involved in managing multiple, interconnected systems used throughout the revenue flow can greatly impact results and outcomes. The whole is much more complex than just the sum of the parts.
By focusing on the system features and implementing the right control processes across the revenue flow functions, you can revise your staffing models to more effectively use those system features. You will also help drive increased efficiencies within your revenue flow's front-end functions, avoid/reduce back-end re-work, resource disconnects, and other costly bi-products of a less than optimal revenue cycle. Instead, you'll be able to redeploy staff to focus on other, more impactful work, and see the effects of those efforts in increased revenue and/or reduced, or at a minimum, better allocated costs.
Adopting a revenue flow mindset
By adopting a revenue flow mindset, you're choosing to reduce the need for multiple mini-cycle rework functions. You're focused on having the proper controls in place to identify variations that produce leakages. And with tighter processes in place, you can anticipate variations to occur less and less each year.
While it may seem like an easy enough concept to adjust to, it may take some time to move the needle. Right now, it's common for organizational leaders to say to us, "If we don't collect payment from the first round, we'll just appeal. We'll eventually get the money." Or, "It doesn't really matter if our money is delayed in accounts receivable, since the time value of money is so low right now."
Our goal is to help leaders at these organizations avoid this way of thinking. Instead, we're helping them understand the repercussions of mini-cycle delays, which cause an increase in the financial cost-to-collect and create further frustration from the patient perspective. Even if their organizations are not as concerned about the revenue, they'll also need to consider the increased costs related to additional labor and time.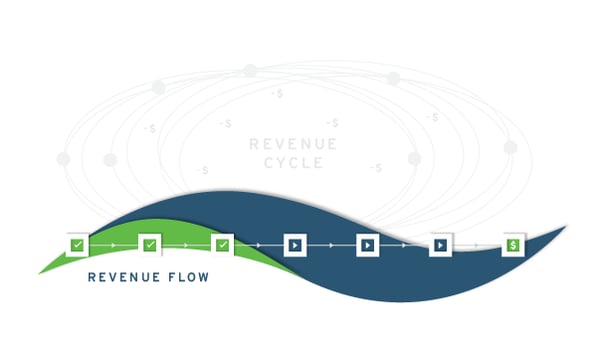 Adjusting your culture and approach for revenue flow transformation
In the past, leaders may have had little choice but to look at re-billing as a necessary function to recoup payment. However, when re-billing occurs, their organizations can typically only expect to collect a small portion of what could have originally been collected if the claims were billed completely and properly the first time. Accepting that there may be a better way, and being open to looking at what may be possible, is an important part of a healthy culture for revenue flow transformation.
It is not a blame game. No single individual in any department can impact the change that is needed to move from a revenue cycle culture to a revenue flow culture of getting it right the first time. It requires systemic change, which begins with the acceptance and willingness to look at how a change in approach may make a difference for employees, physicians, administration – and most of all – for our patients.
If you're looking to trade in your costly cycle status quo for a revenue flow that leads to increased efficiency and decreased avoidable losses, please let us know. Schedule a meeting, and we can discuss the best approach for enhancing your organization's revenue flow.
Cathy Smith is the practice leader and managing director of Nordic's revenue cycle transformation practice. She served as managing director of The Claro Group's revenue cycle transformation practice (now part of Nordic) since 2011. With over 25 years of healthcare experience, Cathy is a nationally-recognized expert in the areas of healthcare operational and financial management, patient financial services, and information technology.