Celebrating Black History Month means not only recognizing the pioneers that paved the way for a more diverse world, but also collaborating on concrete actions to fight racism and drive equality today and beyond.
We sat down with Ruben L. Anthony, Jr., Ph.D., president and CEO of the Urban League of Greater Madison, to talk about the biggest challenges to a diverse workplace today and what we can do to support employees of color, reduce bias in the hiring process, and create a more diverse health IT industry overall. We have added a few notes to Dr. Anthony's answers with additional resources that you may find helpful.
Q. What are the biggest barriers to a diverse workforce today?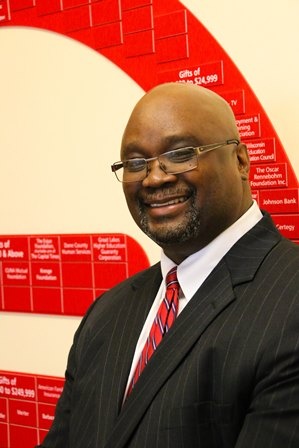 Dr. Anthony: Implicit bias is a real barrier. Having bias and discrimination built into hiring processes and organizations being "blind" to these as barriers. This type of systematic bias eliminates diverse candidates at every stage of the hiring process.
Additional resources: According to the Perception Institute, implicit bias refers to the attitudes and stereotypes that affect our understanding, actions, and decisions in an unconscious manner. You can take a test to examine your implicit biases here (via Harvard University's Project Implicit) and sign up for a week-long "bias cleanse" put together by the Kirwan Institute for the Study of Race and Ethnicity in partnership with MTV.
Q. What is the most important thing companies can do this year to increase diversity in their workforce?
Dr. Anthony: Make a commitment to hire diverse candidates by diversifying the selection panels. Monitor every phase of the hiring process to make sure that diverse candidates have a fair chance of making it through the process.
Additional resources: A 2016 research review found that racial discrimination against black and Latino candidates in hiring practices hasn't changed in the last 25 years. Harvard Business Review has put together a list of suggestions to remove bias from the hiring process, from standardizing interviews across candidates to implementing a blind process for resume review. One of the first suggestions is leading a training on bias with your employees, which Nordic will be doing later this month.
Q. What is the most important thing companies can do to support people of color at their workplaces?
Dr. Anthony: Establish a culture that recognizes that diverse hires give your company a strategic advantage in a world/global (or diverse) marketplace. Provide mentors for new employees and create viable retention strategies. Also, put people of color on your board of directors.
Additional resources: Research shows a clear correlation between a company's success and the diversity of its workforce. This article from The Atlantic discusses the particular challenges of being black in a predominantly white workplace.
Q. Are there particular issues or challenges in health IT that we should be thinking about?
Dr. Anthony: There are not many paid internships. Also, many in the community don't know about health IT. There needs to be more education and outreach about this field.
---
If you have ideas about increasing diversity in health IT (or how Nordic can expand and grow our own diversity initiatives), we'd love to hear them. Please get in touch so we can keep building toward equality together.