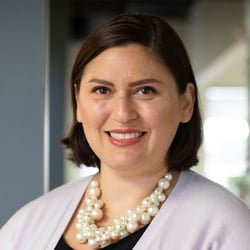 With 2020 behind us, I suspect that many years from now, I will still remember this as the year I was excited to see toilet paper or disinfecting wipes on a store shelf, wore nothing but sweatpants and baked countless loaves of banana bread. As an Epic project manager, my professional memories of 2020 will definitely include having to make some changes to how I do my job and acclimate to this new business environment we have all found ourselves in due to the pandemic. For the last 10 months, I have found myself working remotely and having to identify digital equivalents for key activities that make projects successful. While some things are the same, there are areas where I have had to shift my mindset from how I used to lead a project, to what I now need to do in order to ensure projects are successful.
How do we accomplish key project activities if we can't be onsite?
Before COVID-19, there were certain activities in Epic projects I just assumed the team and I would be onsite for – hardware assessments, project kickoffs, technical dress rehearsals, and go-lives are a few that immediately jump to mind. In our current environment, traveling to be onsite is generally not an option, so we've had to get creative. The most effective option I've found is leveraging people who can safely go onsite to be extensions of the project team. These "boots on the ground" can be a mix of practice staff and client staff and I've found partnering closely with them to be a very effective solution when you can't be onsite. For example, if you need a hardware assessment completed, you can create templates for documentation, help set clear guidelines on what to look for and be available for a quick video chat at a moment's notice while the team is onsite. During a go-live, well-prepared super users partnering closely with your remote support team can be invaluable. A theme of 2020 has been people shifting parts of their lives normally done in person online (I'm looking at you, Zoom birthday parties!), so why should go-lives be any different? Many organizations have held successful go-lives using remote meeting platforms for users to seek out support on demand to do screen, video, and audio sharing to mimic at-the-elbow support. Another consideration is whether a socially distanced onsite command center is feasible based on organization policy, staff comfort, and safety protocols.
How do we open the door for the quick, informal conversations that can be so valuable on a project?
Historically, I've often started my day stopping by desks on my strategically planned route to fill up my water bottle so I could say a quick good morning to the team and see if anyone needed anything. Sometimes this opened the door for everything from an opportunity for a quick personal catch-up to critical project conversations. In our new digital world, most of the teams I have worked with are remote and we have lost the opportunity for face-to-face interaction, so I have had to find alternate ways to stay connected. I've found quick check-ins via instant message can sometimes be a great way to open the door to conversations, as well as regularly scheduled check-ins with team members, ideally via video. I've also found it effective to start team meetings with a fun question to invite team members to share something personal, like their favorite holiday food or where they hope to take their first non-work trip when traveling freely is more of an option. This often generates some fun discussion and lets us all see the personal side of our team members a bit more.
How do we make sure we're using our time effectively and being productive in meetings?
Organization is key on any project, but it feels even more essential when the team is not working under the same roof. It is now even more critical to ensure I am prepared for meetings and clearly communicating goals and expectations so we can use our time together effectively and efficiently. It is essential to make sure people know what is expected of them in meetings so they can come in prepared. Additionally, it is more important than ever to establish ground rules for meetings when everyone is working from home so that the team is in sync on things like video etiquette and whether they should use the hand-raising feature in your meeting platform. I've found it's helpful to create a few standard slides to share early in regular meetings on a project to help ensure that everyone is on the same page on meeting expectations. For example, when I'm presenting, I've found I'm less inclined to notice someone is raising their hand, so it's helpful to request someone keep an eye on that feature and chime in if there are raised hands. I've also found that different organizations use different meeting platforms and sometimes a quick practice session with a friend before your first official meeting can go a long way in making sure your technology is working correctly. It gives you an opportunity to find the optimal camera and screen setup to maximize efficiency.
At the end of the day, the same work needs to be accomplished, but how we get there requires organization, new patterns of thinking, flexibility, and trial and error. A little creativity can go a long way in finding new strategies to complete activities often done in-person, fostering collaboration across team members and maximizing meeting productivity, while continuing to recognize that we're all learning to adapt to a new way of accomplishing projects. And once you're done with all that, it's time to bake more banana bread in your sweatpants.
Do you need help managing your project in a remote capacity?