While Nordic calls Madison home, our team members are spread across the United States. In an effort to stay connected with you, the best and brightest in the industry, we're packing our suitcases and hitting the road. Nordic's meet-ups are a great time to network with other industry professionals, learn more about Nordic, and talk all things healthcare.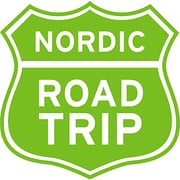 We've already taken our talents to Atlanta, Chicago, Dallas, Denver, Houston, Madison, Minneapolis, and Seattle, and we're planning trips to connect with you in LA, San Diego, New York, and Austin. Now we're asking you where else you'd like to see us next.
Click here to cast your vote and share some insight on your city. Then, stay tuned on Sept. 1 for an announcement about where you can find us next.
In the meantime, stay up-to-date on where we'll be, and subscribe to our blog for helpful industry insights.