Last week, Nordic held its seventh annual Community Giveback Week, serving 12 non-profit organizations across the country. More than 140 Nordic teammates participated this year, totaling roughly 350 hours of service projects for causes that focus on hunger, education, and empowerment, aligning with Nordic's goal of improving preventative health for all.
Since 2012, Community Giveback Week has grown from a single day of service projects in Madison to an entire week of volunteer efforts nationwide. This year, our employees served organizations throughout Madison, Chicago, Los Angeles, San Diego, and Neptune, N.J.
Watch the video below for more highlights from Community Giveback Week 2019. And if you'd like to learn more about the non-profits we supported this year, or if you're interested in getting involved with these organizations, keep scrolling for full descriptions, links, and pictures from this year's service projects.
Madison
Oakwood Village Retirement Community
Nordic volunteers worked alongside residents at Oakwood Village Retirement Community to mulch and garden flower beds. They also walked wheelchair-using residents around the facility's conservancy. Oakwood serves generations of aging adults, encouraging individuality, worth, and well-being throughout life. It aspires to promote the highest level of independence for a diverse community of older adults.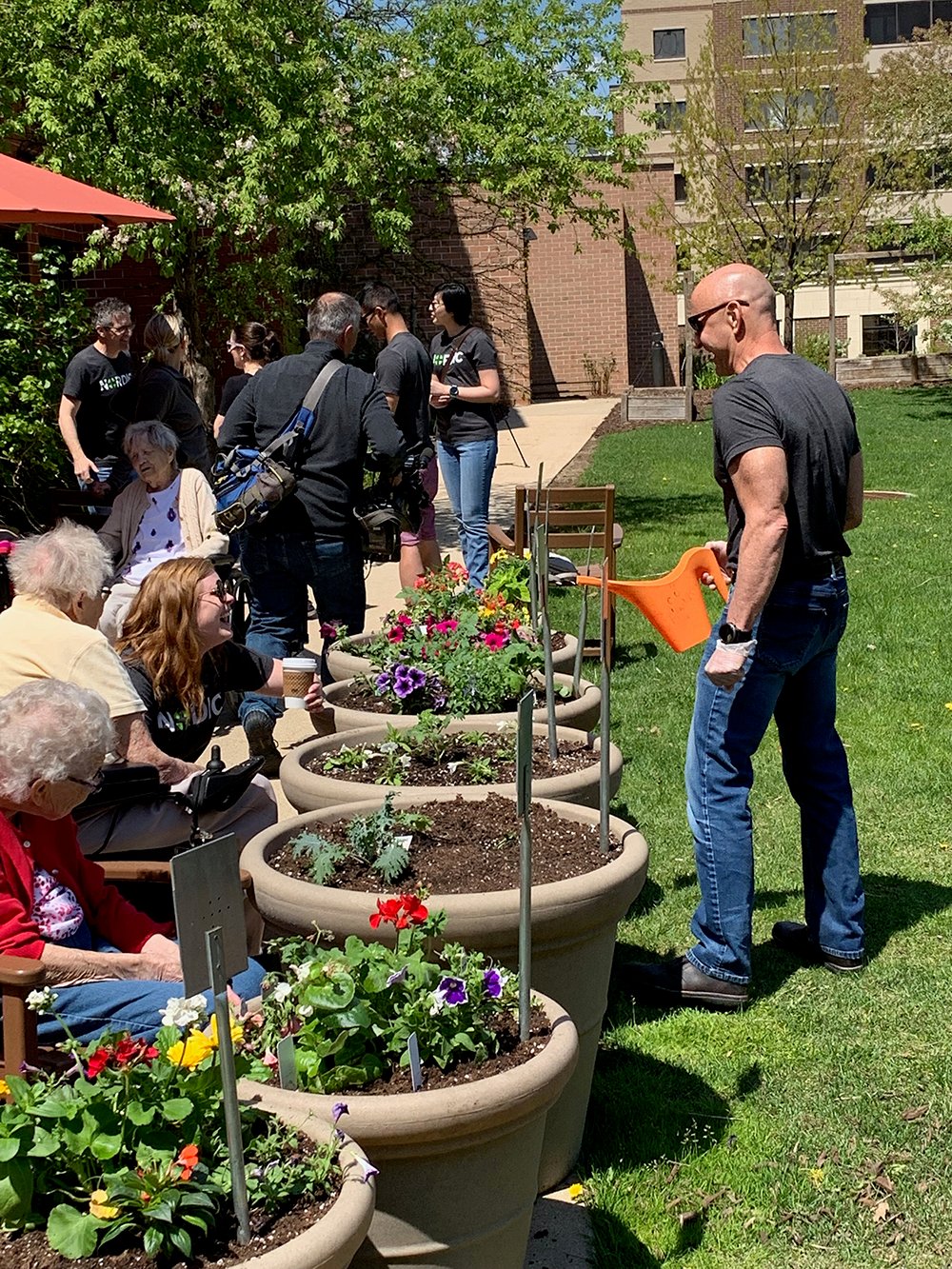 Triangle Ministries
We prepared a pasta dinner and dessert to serve to residents at Triangle Community Ministry. Triangle is an ecumenical ministry that works with the residents of the Triangle neighborhood in downtown Madison. Home to approximately 335 people, the Triangle is the second largest subsidized housing complex in Wisconsin.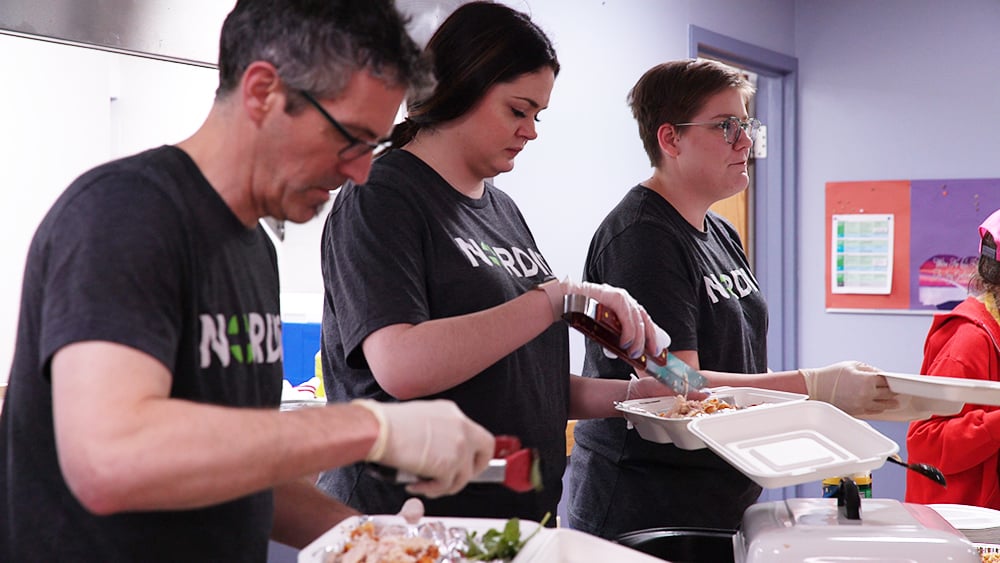 Goodman Community Center
Team members put their organizational skills to good use at the Goodman Community Center. They helped Goodman's Fritz Food Pantry prepare for a move to a bigger space by cleaning and sorting pantry donations. The Goodman Community Center's mission is to strengthen lives and secure futures by providing valuable resources that community members need to be successful. In addition to its food pantry, Goodman offers a variety of services, including fitness classes, a community garden, and outreach programs for children and adults.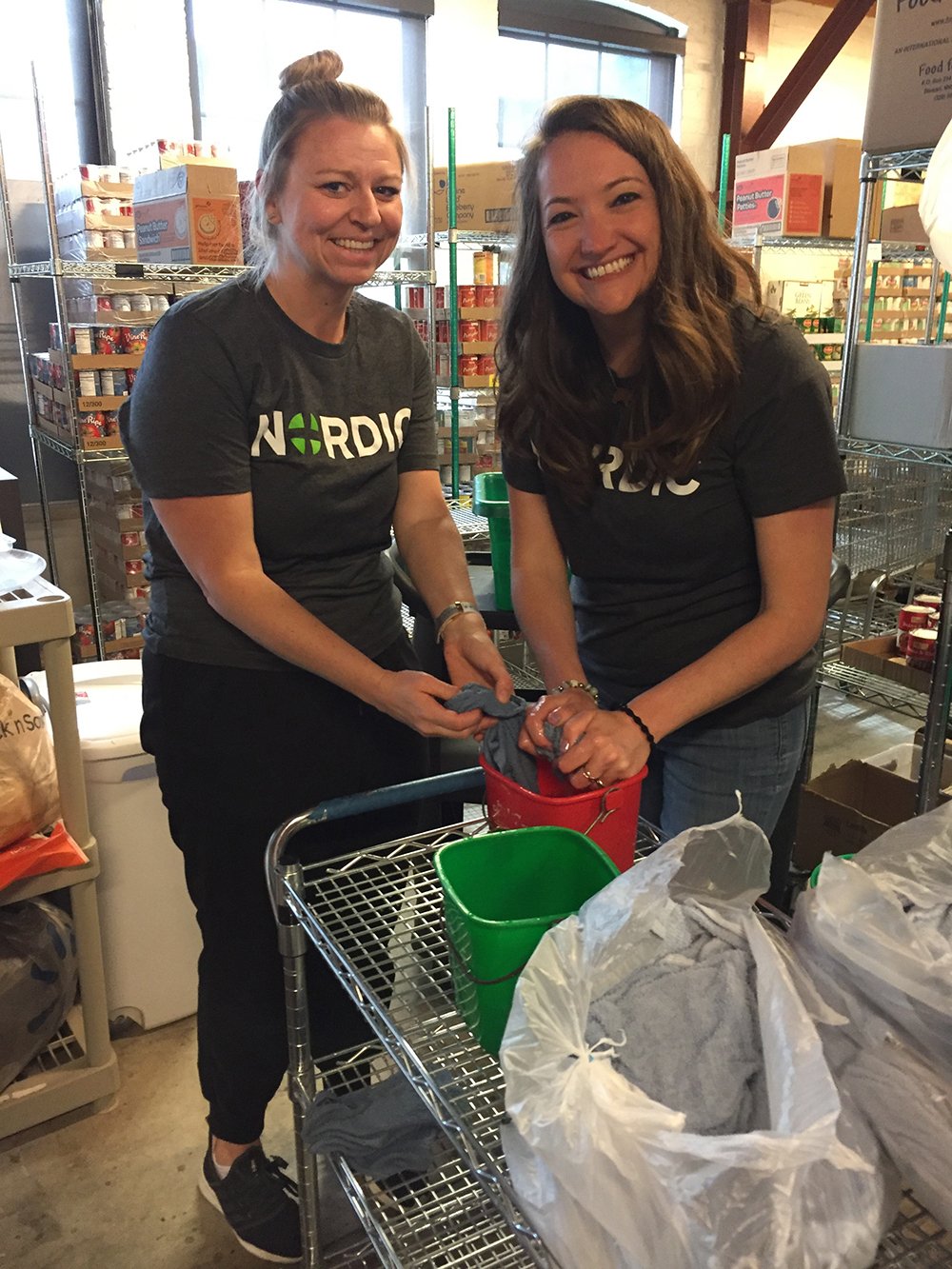 Tri 4 Schools
Tri 4 Schools, a non-profit devoted to encouraging healthy, active kids and schools in Wisconsin through youth swimming, biking, and running events, hosts an annual triathlon for its area participants. The event took place at Waunakee High School this year, and our volunteers were on hand to help set up the four race courses.
Tri 4 Schools is unique in that it does not use entry fees to help cover the costs of its races and events. Instead, it relies on grants and donations from businesses and individuals to offset these costs. The organization gives 100 percent of race entry fees back to schools, donating over $320,000 to date. More than 10,000 children have participated in Tri 4 Schools events so far, and the organization has supported more than 200 schools throughout Wisconsin.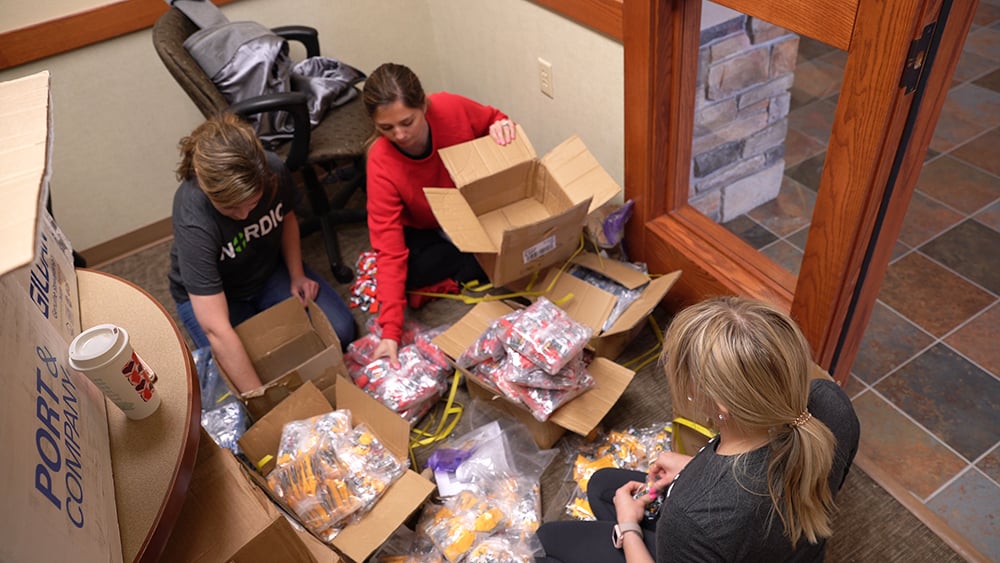 RISE (formerly Center for Families)
At RISE, we weeded and mulched the playground and rain gardens to provide a welcoming home experience for those RISE serves. RISE, which emerged in April 2017 from a merger between Community Partnerships, Inc. and Center for Families, partners with parents in their efforts to nurture, protect, and teach their children. RISE is working toward a community where families have access to resources to be successful, resilient, competent, and confident for generations to come.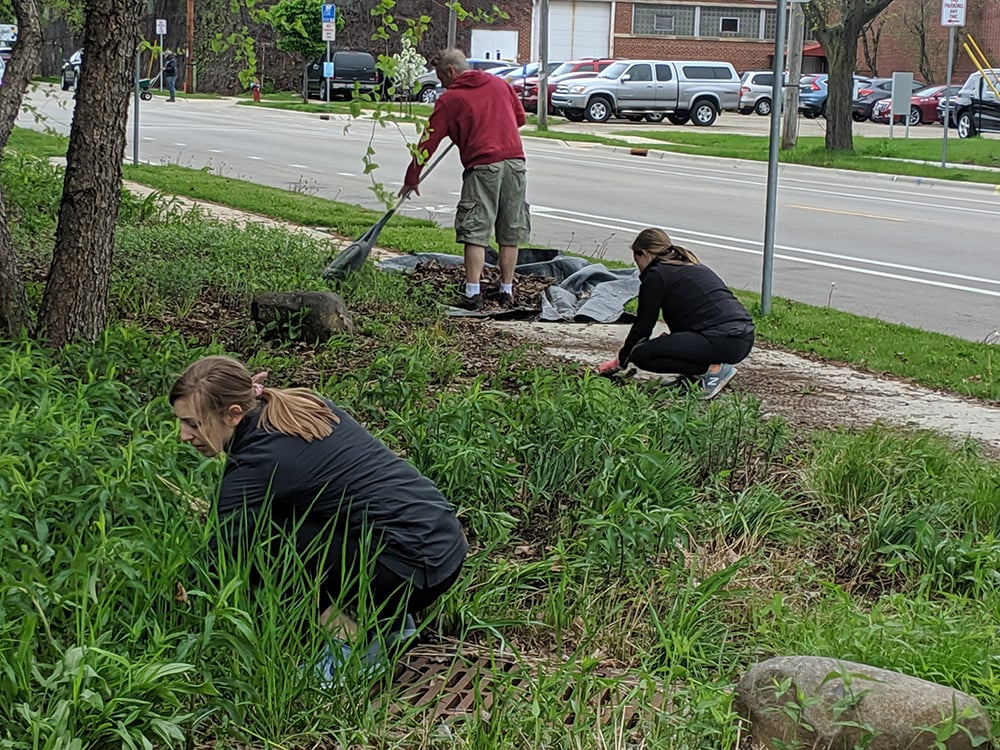 Second Harvest Food Bank of Southern Wisconsin
Team members volunteering at Second Harvest Foodbank of Southern Wisconsin helped sort, label, and package food. Second Harvest is a hunger-relief charity organization whose goal is to make sure everyone in southwestern Wisconsin has enough of the right kinds of food to live a happy and healthy life.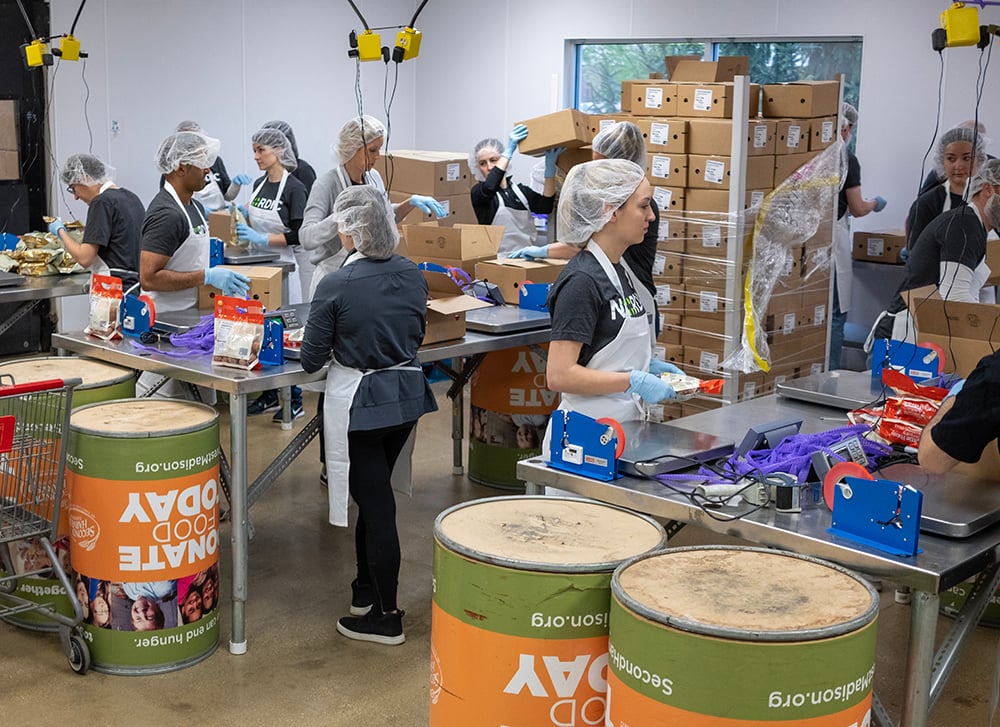 Badger Honor Flight
Nordic team members created cards to show their gratitude for veterans participating in the Badger Honor Flight, a regional affiliate of the national Honor Flight Network. This organization works to ensure that WWII and terminally ill veterans from any war have the opportunity to see the memorials that have been erected in their honor. The Honor Flight Network provides all travel amenities to the veterans, including transportation, meals, and lodging. Veterans will receive their thank you cards during their travel.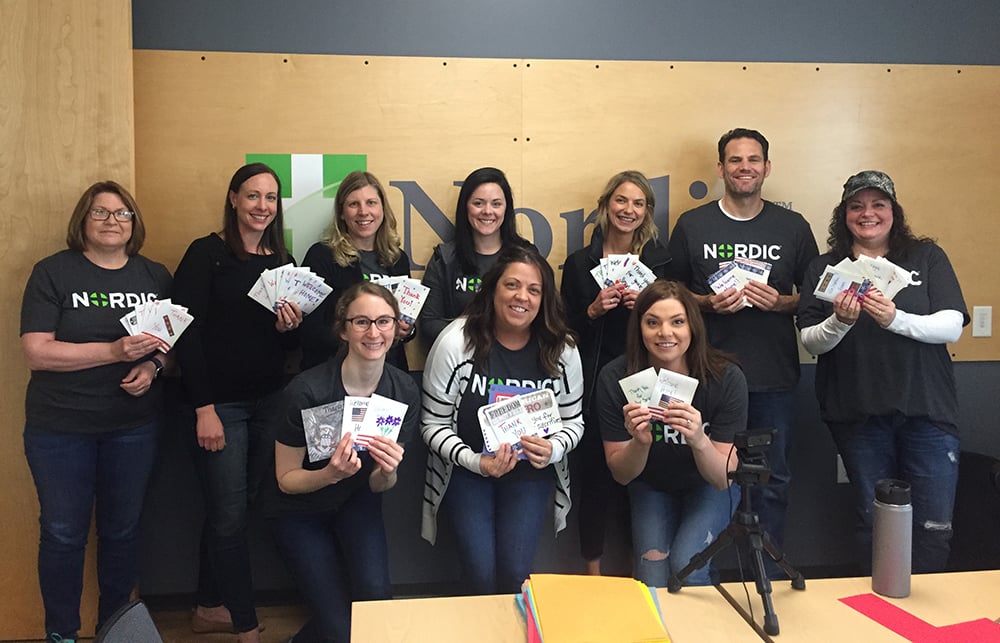 YWCA
At the YWCA in downtown Madison, Nordic team members prepared and served lunch to the shelter and apartment residents. YWCA Madison's mission is to eliminate racism, empower women, stand up for social justice, support families, and strengthen communities. It's part of the national YWCA movement, one of the oldest and largest women's organizations in the nation, serving over 2 million women, girls, and their families.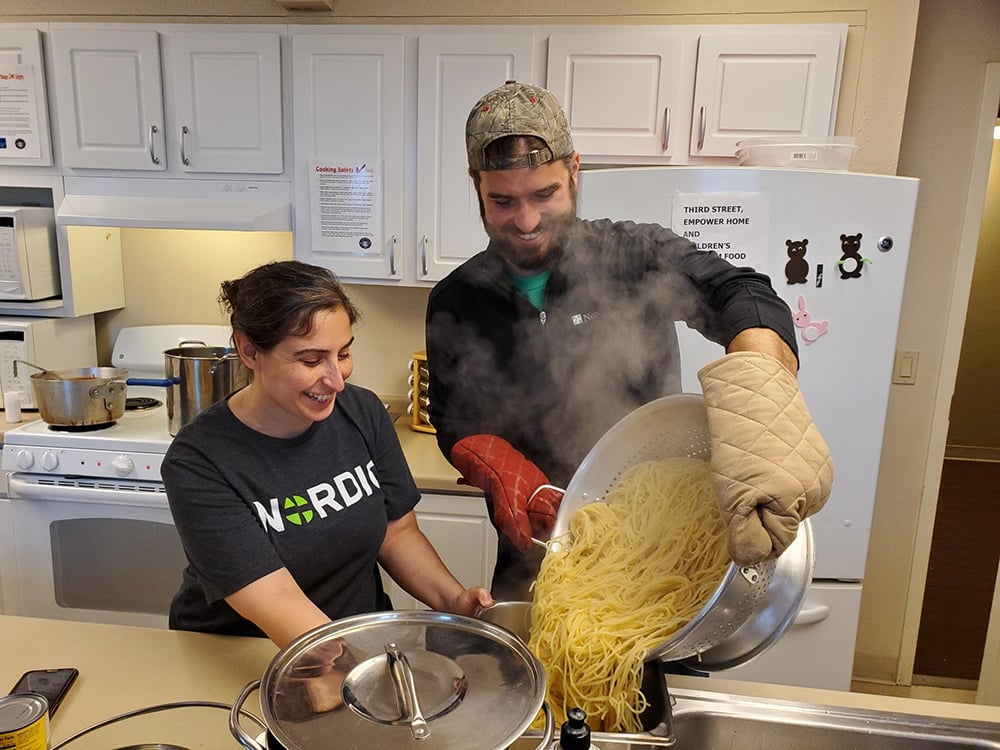 Chicago
Breakthrough Urban Ministries Women's Center
A group of volunteers helped prepare and serve dinner at the Breakthrough Urban Ministries Women's Center on Chicago's West Side. The organization partners with those affected by poverty to build connections, develop skills, and open doors of opportunity. In addition to its Women's Center, Breakthrough offers a variety of services and programs focused on education and youth development, workforce development, housing, health and wellness, violence prevention, and spiritual formation.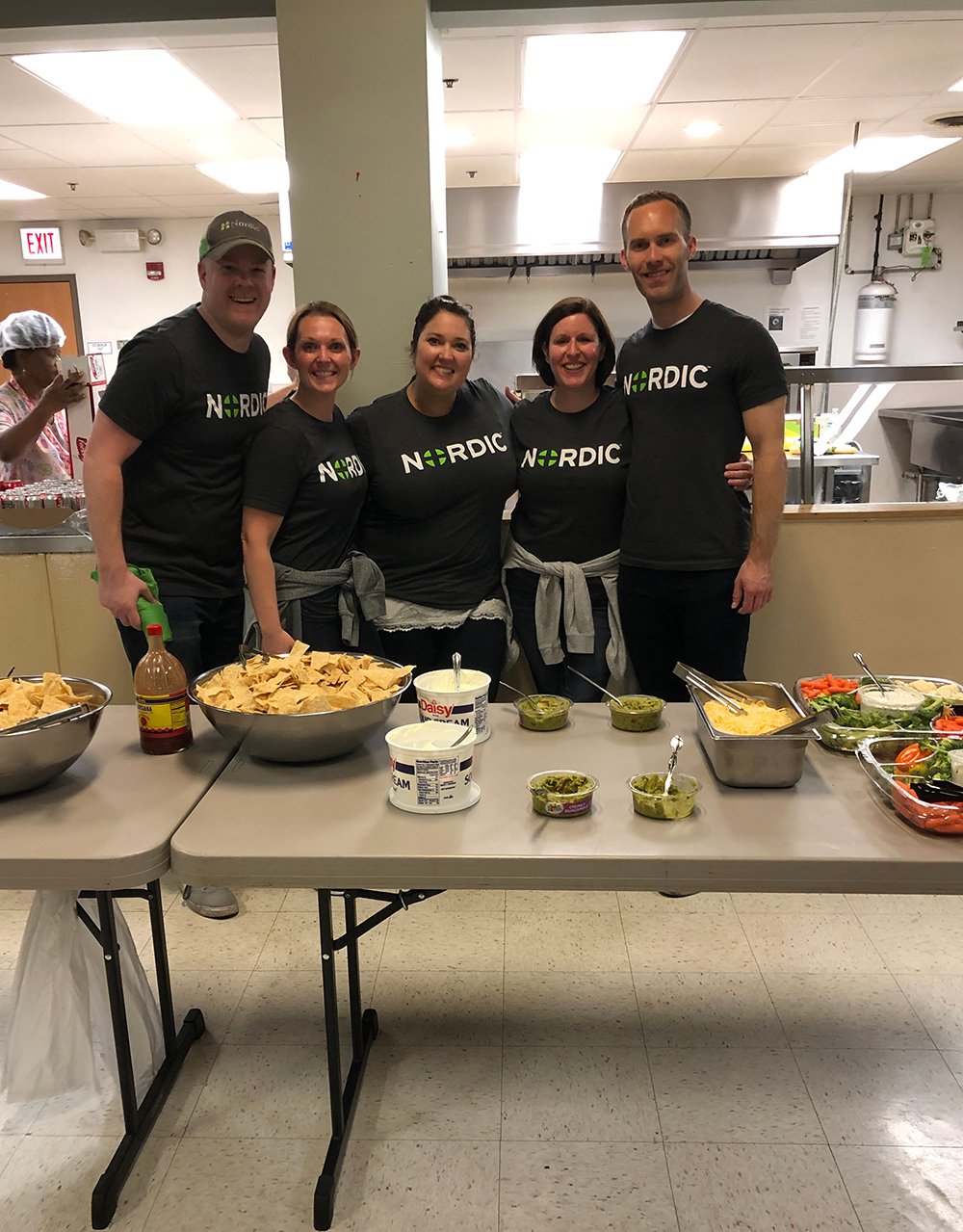 Neptune, N.J.
Bradley Beach
Ahead of the busy summer tourist season, a contingent of New Jersey Nordic teammates participated in clean-up efforts at Bradley Beach. The beach is home to a variety of outdoor activities during the summer including free concerts and arts council events that help build community.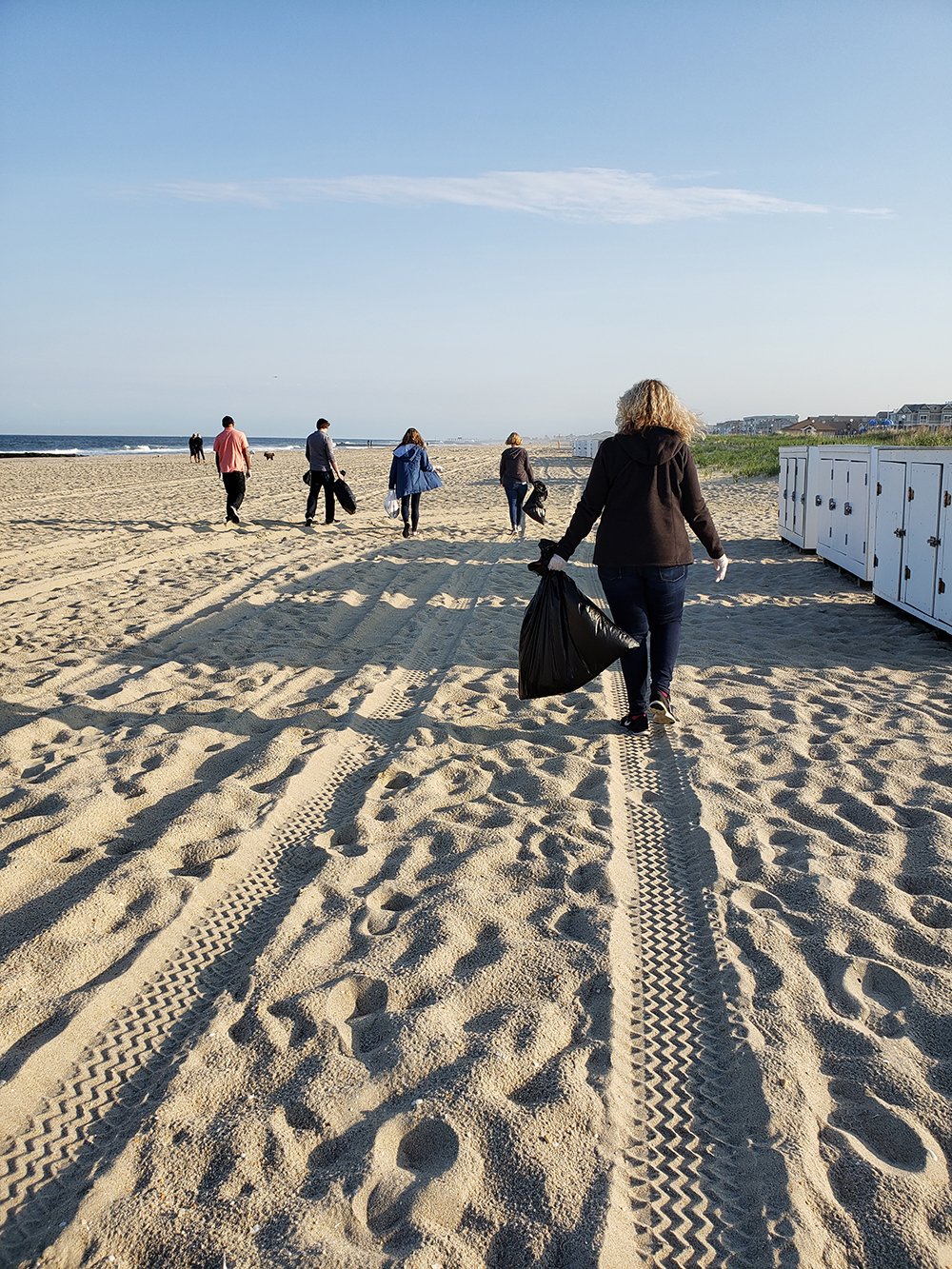 San Diego
San Diego Food Bank
Our colleagues in San Diego spent an afternoon helping sort items at the Jacobs & Cushman San Diego Food Bank. This organization, combined with its North County Food Bank chapter, comprises the largest hunger-relief organization in San Diego County. Last year, the food bank distributed 28 million pounds of food, and it serves, on average, 350,000 people per month in San Diego County.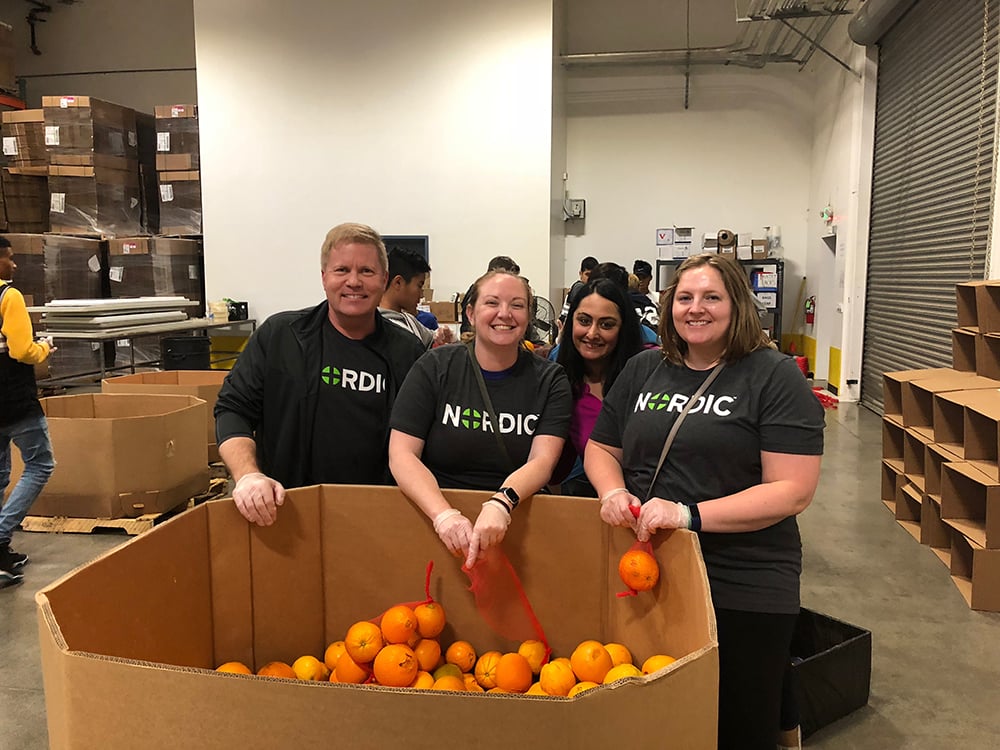 Los Angeles
Share A Meal
Our volunteers helped roll burritos to serve to those in need through Share A Meal, a mobile kitchen that delivers freshly made meals throughout the Los Angeles community. These mobile kitchens are food trucks that arrive on a regular schedule every weekday at locations where homeless and food insecure populations are concentrated. The organization has served 333,600+ meals to date.
We were fortunate enough to support some incredible organizations during Community Giveback Week 2019. We look forward to continuing to serve our communities all year long, and again during next year's Community Giveback Week. Learn more about Nordic's commitment to supporting the communities in which we live and work.