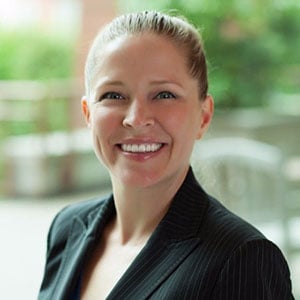 Across the country in mid-March, all hospitals and healthcare providers ceased providing elective and routine services. Appointments, screenings, and procedures everywhere were cancelled, and rescheduling was delayed for a minimum of six weeks, but often longer depending on the state and region.
During that time, the demand for necessary procedures such as tumor removals, mammograms, cardiac procedures, and joint replacements grew as patients' conditions worsened at home.
Providers are now beginning to open back up across the country, many still in a measured way and at a fraction of their previous volumes. As this opening expands, many wonder if that surge in demand will come to fruition as approximately 40% of consumers indicate feeling unsafe returning to a hospital. The fear and uncertainty are so pervasive that even those with more emergent conditions are hesitating to pursue treatment.
What can you do to help your patients feel safe and to encourage them to pursue their needed medical services?
Test your own Readiness
Before addressing anything from a patient outreach or reassurance perspective, make sure your health system is ready. Many authorities have released guidelines and frameworks for providers to follow:
A joint statement from the American College of Surgeons, American Society of Anesthesiologists, Association of Perioperative Registered Nurses, and the American Hospital Association
In addition, many local health authorities have expanded on these guidelines with greater specificity for each state and region, as well as are available for regular check-ins and communication.
Don't forget to pulse-check with your own team through staff meetings, stand-ups, and informal surveys. Does your staff feel as confident as possible in your approach? Not only will this serve as a check on your own readiness, but their confidence will also flow through to patient interactions and communication.
Eliminate patient touchpoints
Fear and hesitation are rampant when it comes to close interaction with other people as well as surfaces. Providers need to minimize as many touchpoints for the patient as possible to reduce the actual and perceived risks of visiting your facilities.
Aggressively push services to your online portal including scheduling, pre-registration, online estimates, online bill pay, etc. The ability to accomplish as much as possible online prior to the appointment will reduce or eliminate time patients need to spend interacting at the front desk, touching pens and/or clipboards, or sitting in a public waiting room.
Consider technology that allows a patient to indicate when they have arrived via their mobile device. Similarly, this will save the patient from an unnecessary front desk interaction.
Preserve time on the schedules for unforeseen urgent and sick visits and eliminate overbooking or double-booking in order to maintain all appointments on-schedule and reduce the risk of a backup in your waiting room.
Ramp up signage on available routes and directions to key locations. Help your patients to travel rapidly and directly from the parking lot or facility entrance to their destination.
Communicate, communicate, communicate
There are probably a million mantras, catchphrases, and clichés about the importance of (or pitfalls from lack of) communication. But, the criticality of clear, direct, and frequent communication cannot be overstated in the current environment. Patients will need to feel informed on what to expect, reassured by your serious and thoughtful approach, and empowered to make a decision they feel is best for them.
Frequently update your website with the newest patient-facing information. Your website should not remain static. This is an evolving situation, and patients should understand you are evolving with it.
Distribute email updates that contain information about what your health system is doing – cleaning protocols, screening upon entry to the facility, distribution of masks, continuing to push volumes to telemedicine to reduce traffic at the facility, etc.
Remind patients of the commitment you have always had to their safety, for example, through your recent Leapfrog Hospital Safety Grade. Offer some transparency through how this has been evaluated and how your efforts around this have only increased.
Send focused emails to targeted patient populations who have a service outstanding that needs to be rescheduled. Identify these patients through cancelled and waitlisted services reports from the relevant time period.
Consider other methods you know to be successful in reaching your patients based on your community demographics (e.g., local news, local newspapers, and social media are other options that may be effective for patients not as easily reached through your website or email contact)
If your patients with more acute conditions are still hesitating or not responding, is it possible to arrange for their personal physician to call them? Patients typically have a high degree of trust in their personal physician and are more likely to respond to this phone call than one from a scheduler or nurse.
Show patients what to expect
Nothing is worse than the fear of the unknown. If you can remove some of this by showing patients what they can expect the day of their visit, this will go a long way to their feeling safer. Consider some of the many questions that patients may have:
Can I have a companion or family member with me?
Should we wear masks? Will all hospital staff be wearing masks?
Are all entrances to the facility open?
Will our temperature be screened upon check-in?
Will gloves be distributed and/or are hand sanitizer stations available?
Are waiting rooms and public areas arranged in a way that encourage social distancing?
What differences can I expect if the appointment is for my child?
Each patient may be wondering about these questions and more, and each answer that is unknown contributes to their anxiety.
In addition to your necessary cleaning and safety protocols (room turnover, distribution of masks, temperature screening, etc.), make sure public spaces, walkways, sitting areas, elevators, and restrooms are clean and cleaned multiple times throughout the day. Whether a real or perceived safety consideration, visible signs of your efforts are just as important as the efforts taking place behind closed doors.
Consider taking your regular website updates and email communication noted in the section above a step further by posting a short video (or video series) explaining how your health system has experienced COVID-19, how you have reacted, why it's safe, and how a patient should evaluate if they need to come in.
What may be even more impactful for a hesitant patient is posting a "virtual tour" of a "patient" showing up for his/her service. In this virtual tour, put yourself in the patient's shoes from the moment they arrive at your facility to the moment they leave and show each of the major touchpoints or protocols they will see or can expect to experience.
Conclusion
With six weeks or more of untreated, persistent medical conditions, the need for patients to seek care is growing. The healthcare delivery system is an intimidating environment to a patient even under normal circumstances. Now, everyone knows those circumstances have changed, but they don't know what the "new normal" is. Be genuine and caring in your approach. Make sure your patients hear and feel everything you are doing to keep them safe so they are encouraged to respond to that need by rescheduling their service.