If you're preparing to roll out your EHR to affiliates, you're putting a training plan in place or will be at some point. Here are a few best practices to keep in mind from Kate Grimm, a member of our Affiliate Solutions team. You might be surprised how easy it is to overlook these important considerations. Remember, it's all about the audience.
As always, if this sparks any questions, feel free to contact us. Thanks for stopping by. FYI, a transcript appears below the video.
Video Transcript
Hi. I'm Kate Grimm from the Nordic Affiliate Solutions team. I wanted to share a couple of tips that we've learned here about best practices for training your affiliate partners. Whether you're extending to an independent hospital or physician clinic, or you've acquired another organization recently. It's pretty easy to think about all of the other major things that you're going to need to plan for ahead of time, but you want to make sure to at least think a little bit about training ahead of time. There are three key areas that I wanted to share with some best practices from Nordic.
First of all, location, location, location, as they say in real estate. You may have been lucky enough to have acquired or extended to an organization that's in your neck of the woods. In that case, they probably can be trained right at your own existing training facility. You can simply make sure someone is there to let them in if they don't have a badge to get in the building. However, if they don't live nearby, you may need to consider other options for training space. For example, maybe they have their own classrooms. Make sure that they have enough if they are a smaller organization so you can train their staff there.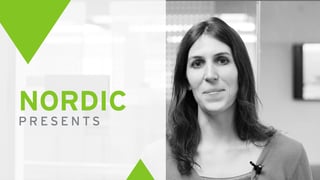 Second of all, at an affiliate partner, they may have very different ideas of what job roles are. They might not map very well one to one to the job roles that you have already at your organization that you've planned your training around. It's pretty important to think through what kind of training they may need. If it's a smaller organization where they're wearing a lot of different hats, they may have to do an unrealistic number of training classes if they were to match your own training schedule. It might be worth it to have an instructional designer map out those workflows and really put together a new plan for what makes sense for the affiliate training to look like.
Third, and not last, is technology. You may have a really cool training portal or some sort of other electronic mechanism for your own staff to sign up for training or collect materials like tip sheets. Think through whether your affiliate partners will have access to this training system or not. If they don't, make sure to build in some time for lower tech ways like passing spreadsheets into your training plan if they're not going to have the same access. Please feel free to reach out to us if you have any questions about training your affiliates.