Let's face it: As humans, we don't always do what's best for us. Thirty-five percent of people have admitted to delaying car repairs; another 25 percent have put off saving for retirement. Most people can identify with the thought, "I can have one more piece of pie – I'll start my diet tomorrow."

The same is true of Epic upgrades. They take time and resources, and it can be tempting to put them off while you prioritize other tasks. But an Epic upgrade can be enormously beneficial for your end users and organization – and, with Nordic's help, a lot easier than you expect.

Watch this video of Lindsey Manzuk, Nordic's Implementation Strategy Director, to understand how we can help you take advantage of new Epic enhancements.
Transcript
Hi. I'm Lindsey Manzuk and I'm Nordic's Implementation Strategy Director.

Having an effective upgrade can be challenging. Everyone's already really busy, and finding the time and resources to do it correctly can be tough. Additionally, it's not just a code update: You need your whole IT team involved; you want to involve operations and your scope sign-off; you need a plan for training and reporting updates; and then also cut-over and end user support.

So really, it's a mini implementation. However, it's still really important that you do upgrades. A lot of times, Epic puts their biggest enhancements and functionality changes into their major version releases. So upgrading is the only way to make them available to your end users. Also, upgrades can be an opportunity to get all your teams and operations focused on making changes and enhancements to the system.

Lastly, Epic has some honor roll requirements around upgrading and using pieces of functionality, so make sure you check those out.

As far as how Nordic can help, our PMs have great experience and understand all the different teams and people that should be involved, and can help make sure you're organized and everyone's moving forward correctly. We can also help with some of the major lifting for build and testing, either on site or remotely.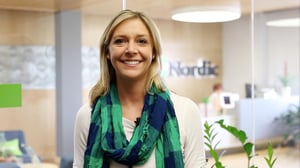 Lastly, if you want to turbo-charge your upgrade, consider doing some optimization on top of your upgrade and functionality enhancements to really make a big difference.

If you're interested, give us a call and we'd be happy to chat.