There are few events in life more stressful than moving. No matter the size of your home or the number of movers you have on hand, it is a tremendous task to pack up your entire life and haul it to a new location.
In my experience, I've found that by organizing and de-cluttering my home in the years and months leading up to a move, the process has been a lot easier to manage – especially if I didn't know exactly when I'd be selling my house and would need to move.
The same rationale can be applied to another demanding move in life – migrating your ERP system to the cloud.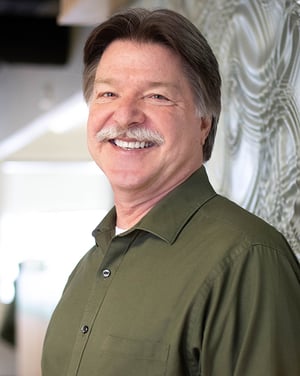 Most likely, if your organization is considering a move to a cloud-based ERP system, it's not a matter of if, but when. You know you're going to move to the cloud eventually, you might just not have a clear idea of the timeline.
You're not alone. According to a recent RevCycle Intelligence article, which cites a 2018 HIMSS analytics report, ERP adoption is on the rise among hospitals, increasing from 18.8 percent in 2008 to 38.4 percent in 2018. The article also notes that adoption will continue to climb as almost 200 hospitals are currently contracting, installing, or planning to purchase an ERP solution, and another 46 hospitals have expressed a strong interest in investing in an ERP solution in the near future.
No matter where you are in the adoption process – whether your move to the cloud is many months or even years away – there are a few things you can do in the short-term to make the transition a lot easier in the long-term. By crossing a few key items off your checklist now, it'll be less risky and less costly for your organization when you finally decide to make the move.
To help get you to a place where you can start thinking strategically about this move, here are five critical areas you'll want to address right now:
Business process optimization
Organizational design
Technology assessment
Current baseline measures
Software selection
Below I offer advice on how to prep these areas for the big move. And trust me, if you get your ERP house in order now, you'll be well on your way to making your new cloud-based house a home one day in the future.
1. Business process optimization
Are you aware of any business processes that have been problematic or clunky in the past? Now's the time to fix them. It's also the time to review and optimize all your critical business processes – not just those you know are broken. During this review you may uncover leakages or other issues you weren't even aware of.
One thing's for sure, you don't want to install a new system over old, stale, or problem-ridden processes. It's like building your new home on top of a faulty foundation. You'll want to fix this foundation now, so it doesn't cost you additional time and money to address these issues once you move to the cloud.
How do you go about modernizing these processes? First, you should catalog each of your processes, including its purpose and goals. Then, analyze each process. Is it meeting its objectives with minimum corrective action, or does leakage exist? If so, you'll want to strengthen the process prior to implementing your new ERP system.
Programs like Microsoft Visio can help you map these processes with color-coded swim lanes that enable you to visualize your targeted insights. You'll be able to see each step in the process, and the roles and systems involved, to identify where leakage may be occurring.
Human capital management is a good example of an arena that requires optimization prior to your move to the cloud. For example, if your organization has gone through a recent merger or acquisition, and you're currently operating multiple employee benefit systems, now's the time to streamline these systems. You can determine ways to make your benefit enrollment processes more efficient and effective prior to the move.
2. Organizational design
Organizational design is one area that tends to take a backseat when leaders begin to think about migrating to a new system. However, it's one of the most important areas you'll need to consider. It's like purchasing a sprawling six-bedroom, five-bathroom property, on 10 acres, without proper plans to maintain it. Likewise, how are you going to effectively support this new system once it's live?
Undoubtedly, you'll have a few kinks to work out in the beginning. And from there, you'll need to have staff members who can conduct ongoing support and maintenance of your system, as well as respond to the continuous updates that will impact your build and require testing.
At this point, you'll want to begin to develop a plan for your short-term, project-dedicated staff and your long-term, post-deployment staffing models. You should analyze and determine whether you'll need a dedicated team to properly support your new system and your end users who will need to learn the new system.
You'll also want to consider the size of this team, where they'll fit within your organizational structure, and how you're going to staff these roles (whether they'll come from within your organization or from an outside source, such as a consulting firm).
3. Technology assessment
While you're planning your cloud migration strategy, you should also assess integrations and other ERP technology needs. This assessment must help you identify new and existing systems that your ERP platform will need to integrate with, such as your EHR, as well as outdated systems that you may be able to sunset.
In some cases, depending on the number of systems your cloud-based ERP will touch, this assessment can be quite complicated. To help account for these technology changes, we recommend putting together a map of your systems in current and future states. Visio can also inform this assessment, helping you visualize the systems and technology that will remain, be retired, or need updates.
4. Current baseline measures
As you begin to strategize, it's important to establish your KPIs and calculate your current baseline so you can later determine your return on investment and total cost of ownership. You'll be able to measure against these baseline metrics once you move to the cloud, providing more insight into the efficiency and effectiveness of your new system.
It's key to determine these KPIs prior to software selection, so you pick a system that will meet your needs. If you know the efficiencies you're seeking, such as key measures in your supply chain or human resource management, you'll be able to select a system that supports the type of operational and strategic planning that make your organization unique or special. The right system will amplify your best characteristics, allowing you to provide an enhanced experience for your patients and providers.
In addition, knowing this information in advance will help you identify any inefficiencies in the data flow from your EHR to ERP, so you can address these issues during your planning and deployment phases.
5. Software selection
It can take some time to narrow down your search for an ERP vendor that checks all the boxes. And that's OK. It's just another reason why it's important to give yourself plenty of time in advance of your move to the cloud. You'll want to have enough time to conduct a thorough search.
In addition to finding a system that meets your needs in terms of business processes, organizational design, technology, and KPIs, you'll also want a software vendor that understands healthcare. As you go through the selection process, keep in mind that this vendor should be able to deliver a system that best fits your organization, its people, and processes. And as mentioned above, your new system should enable you to preserve the differentiators that make your organization unique, while enhancing the business processes that help you drive greater efficiencies.
How Nordic can help
While it may sound like you have plenty to do to get your house in order before the big move, you don't have to do it all by yourself. That's where we come in. We are masters at ERP cloud migration, helping healthcare organizations like yours through every step of the migration process: strategy, planning, deployment, and long-term support and optimization.
And whether you need help with all or some of the house-keeping tasks outlined above, we can guide you through this work to ensure your strategy is on the right track from the get-go and is tailored to meet your organization's specific needs. No matter where you are in the ERP transition process – whether you have a "moving date" in mind or not – schedule a meeting so we can learn about your organization's needs and help you prepare for your move to the cloud.
Michael joined Nordic in February of 2019 as the senior director of ERP Solutions and oversees the growth and development of all of Nordic's ERP offerings. He has over 25 years of international and domestic strategic leadership experience, with more than a decade of healthcare ERP leadership experience. Michael has served as director of the Oracle Cloud healthcare practice at Huron Consulting Group, director of ERP at Southcoast Health, and manager of ERP solutions at Dartmouth-Hitchcock. He was also a co-founder of the PeopleSoft Practice at IBM and a partner at CSC's PeopleSoft practice.