How can your organization best respond during the COVID-19 healthcare crisis?
During this current and upcoming overload on our healthcare system, telehealth is an important tool in helping to safely keep up with demand. Regardless of where you are in your telehealth journey, you still have options in terms of the best way to respond and to prepare.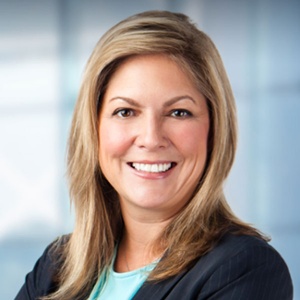 In this short blog post, I'll review some of the specific benefits to telehealth in a crisis like the one we are currently facing, then I'll offer a couple ways that you can most efficiently move your telehealth program forward. Lastly, there may be some organizations where telehealth is not an option, but that doesn't mean there aren't other opportunities for you to help your health system prepare and respond.
As always, but especially now, we are here to help.
Crisis-specific benefits of telehealth
Telehealth visits are helpful, even necessary, in times like these. It's been estimated that approximately 70% of all patient visits could be done safely via virtual encounter. Virtual visits allow us to screen patients, triage the best next steps for care delivery, and answer patient questions while limiting exposure for caregivers and patients.
Clinicians can use telehealth, especially during the COVID-19 pandemic, to limit potential exposure for patients with non-respiratory conditions. Providing a virtual option for patients to avoid "brick-and-mortar" offices can limit exposure to other potentially contagious patients and thereby limit the risk of infection.
Health systems can use telehealth to remotely monitor patients identified as at-risk and those who have already tested positive while keeping them at home.
Fully-adopted telehealth: Optimize for COVID-19
If you have a telehealth solution in place and would like to optimize it for maximum efficiency and improved outcomes, we can help. We recommend these steps:
Patient portal/MyChart configurations for suspected COVID-19 visits. This could include the addition of specific e-visit complaints for COVID-19-related symptoms, scheduling template updates, and visit type updates to streamline the workflow and effectively track patients.
A plan to quickly communicate the new service offerings to patients
Internal change management and training
Documentation tools to facilitate coding and billing for telehealth
Partially-adopted telehealth: Integrate and go-live
You might have a telehealth platform, but it is only available to a subset of patients or departments. In this context, we recommend the following:
Design of a clear plan (likely several months) to move your organization forward
As part of the planning, consider

Interfaces
Integration points with portals, servers, and website
Hardware requirements and purchases
Internal user support and support of patients who use the tool
Designated clinical staff
Permitted condition/complaint list
Protocols for any allowed prescriptions
Operational owners, policies, and change management

Clinical, operational, and technical expertise to implement the program designed
Not yet adopted: Clinical optimization
If your organization has not yet begun planning for telehealth, we recommend you optimize the tools you have to create as much efficiency in the system as possible in order to respond to the current crisis.
In this scenario we recommend considering the following:
Remote screening workflows for COVID-19 patients
Triage protocols to facilitate hotline/phone workflows
Defining policy and documenting approved video types (e.g., FaceTime, Skype) for e-visits
Consideration for potential third-party solutions
Screening protocols within the EHR for COVID-19 to track, alert, and link to CDC requirements for specimens
Creation of COVID-19 specific documentation tools that limit extra steps for staff
Inpatient bed planning, cohorting, and tracking of isolation rooms
Employee and patient education tools
Employee health documentation and possible staffing implications
Analytics reflecting COVID-19 screening, case tracking, and patient management
Thoughtful scheduling, appropriate documentation, accurate payment
New services, new codes, new delivery, and new workflows demand a close look at your revenue cycle and registration processes. You will see impact across these areas:
Patient scheduling, registration, and communication
Scheduling protocols and instructions
Charge capture
Documentation and coding
Reporting and tracking
In addition, with higher patient volumes and fewer available staff, your administrative operations may become overwhelmed. We recommend exploring the items below to free up time and resources:
Set up referrals/authorizations to automatically approve for COVID-19 lab tests
Update registration pathways for patients with upper respiratory symptoms to reduce hard stops
Edit your benefits engine build to suspend out-of-pocket charges for COVID-19 tests
Update your website and portal with patient instructions, FAQs, contact number(s), and a resource center
Consider soliciting help with interim management or staff augmentation support of daily operations to allow your team to focus on contingency planning and response
We can help
This is a stressful time for everyone in healthcare. We are ready to help your organization plan, respond, and manage. While moving quickly on changes during a crisis is not easy, it's never too late to act on the solution that best aligns with your organization.
If you have questions on any of the ideas in this article or would like to discuss more, please email us at AskNordic@nordicwi.com.
Finally, we recently hosted a conversation among healthcare leaders about how they are responding to the COVID-19 crisis. Watch the recording to hear what they had to say.