MADISON, Wis. — Nordic CEO Bruce Cerullo announced a long-term leadership succession plan on Wednesday. The plan includes Cerullo's eventual transition into the role of active chairman of Nordic's board once an outstanding and culturally qualified candidate for the CEO position has been found.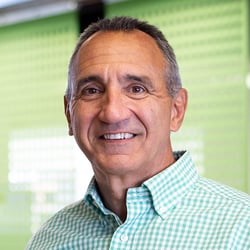 In a letter to Nordic team members, Cerullo shared the personal details of a developing family health situation that led him to his decision. In his eventual role as an active chairman of the board, he'll focus on key client relationships, business development, strategic diversification, leadership growth, and industry affairs – such as his fundraising efforts in support of the CHIME Opioid Task Force.
Cerullo's oldest brother suffered from COPD and early macular degeneration (MD) that took his sight before he passed away in 2016. Cerullo's next oldest brother was recently diagnosed with MD and has gone from normal vision to legally blind in less than a year. As a result, Cerullo desires to shift priorities, travel less, and devote more time to family, while still retaining an active role supporting Nordic.
"After careful discussion with my wife and family," Cerullo said, "I informed Nordic's board of my desire to find a new balance between my love of Nordic and my need for a lifestyle that doesn't require me to be engaged 100 percent of the time along with constant travel. Thankfully our board and my peers on the Nordic leadership team are fully supportive of my move to active chairman."
Cerullo joined Nordic as CEO in late 2015 and has led Nordic's evolution from an Epic-only staff augmentation firm to one offering a broad set of strategic solutions with over 800 consultants. During his tenure, Cerullo has overseen the acquisition of the revenue cycle practice from The Claro Group, the formalization and growth of a new Managed Services division, and the build out of Nordic's growing ERP practice.
A national search is currently underway with an executive recruiting firm to identify Cerullo's successor.
"I have full confidence that we will find a new CEO who is the perfect fit, and Nordic will continue to be the industry leader in end-to-end healthcare/IT solutions," Cerullo said. "In the meantime, I'm fully engaged and excited about the future of Nordic, and as chairman of the board I will continue to guide Nordic's long-term strategy and ensure the success of our client partners."