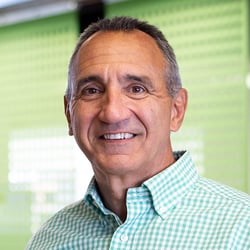 MADISON, Wis. – Nordic CEO Bruce Cerullo has been recognized as one of the best CEOs in the nation by Comparably.com. Among CEOs from tens of thousands of eligible companies, Cerullo ranks in the top 50 in the large companies category and is honored among CEOs from such tech giants such as Amazon, Google, Microsoft, and Apple.
Comparably's awards are derived from sentiment ratings provided by employees who anonymously rated their employers on Comparably.com.
Cerullo has over 30 years of healthcare industry experience. He has served as Nordic's chairman and CEO since 2015 after more than a year on the Nordic board. In three-plus years, he has led Nordic's evolution from an Epic-only staff augmentation firm to one offering a broad set of performance improvement solutions leveraging the EHR with almost 1,000 team members. During his tenure, Cerullo has overseen the acquisition of The Claro Group's revenue cycle practice, the formalization and growth of a new Managed Services division, and the build out of Nordic's growing Data & Analytics and ERP practices.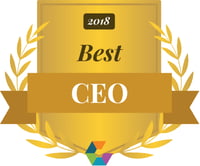 "Bruce has been and continues to be a strong leader with the foresight to steer Nordic in the right direction during an important time in the firm's history," said Board Member Donna Sollenberger, CEO of University of Texas Medical Branch. "While change is never easy, Bruce has skillfully guided Nordic's evolution and continued growth, all while maintaining the strong culture of trust and transparency that makes Nordic such a special company."
This is the second award Nordic has received from Comparably this year. In October, Comparably recognized Nordic as one of the best companies in the nation for work-life balance.