The healthcare sector remains both highly disruptive and uniquely networked, and as a global Industry faces a series of common challenges that impact upon the ability of healthcare systems to deliver high quality, effective, and safe patient care.
As a consequence, healthcare organisations increasingly require a level of global collaboration and insight from the advisors with whom they choose to work. They are seeking solutions and services that reflect global best practices throughout clinical, technical, operational, and financial departments and that enable the practical application of new and innovative technologies
Building upon their existing information technology consulting presence within the Netherlands, Switzerland and the UK, Nordic Consulting has officially launched its EMEIA healthcare advisory team dedicated to supporting healthcare organisations and companies beyond North America with an initial focus upon the UK, Europe, and the Middle East.
Nordic will provide a range of advisory and IT implementation solutions for its global clients, including advice and counsel related to digital health systems implementation benefits realisation; clinical, operational and financial performance optimisation; and health systems integration and sustainability.
Meet the Nordic EMEIA Team
The new EMEIA team will be led by Jo Smith, Healthcare Advisory Services Leader, with Gary Howe as the Strategy Advisor and Nene Antonio as the UK NHS Healthcare Advisory Services Leader.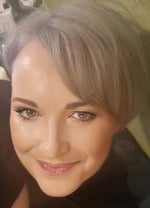 With nearly 30 years of healthcare industry experience that includes senior leadership roles in the UK NHS, Jo Smith has worked around the globe to provide healthcare advisory services and solutions in regions and countries that include the Middle East, Europe, Africa, South America, and the US. She was also responsible for developing the global health businesses of a number of professional service firms including EY.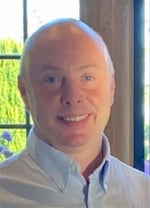 Gary Howe has worked within management consultancy for more than 30 years. Before he retired as a senior partner at EY in December 2019, his role focused on global research to learn from the best health and social care systems around the world, which served as the basis to bring innovative and powerful solutions to his clients. Gary held positions in EY as the global and UK health leader with responsibility for leading the financial and commercial advice to all clients working or investing in the health and care industries around the world.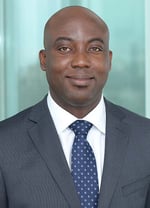 Nene Antonio has over 18 years of experience in healthcare across a number of sectors, with an extensive record of delivering complex projects for clients, including strategy development and implementation as well as financial and operational turnaround. Most recently Nene was head of strategy for Supply Chain Coordination Limited, a company set up to procure and manage all the medical consumables and devices for NHS hospitals in the UK, and was responsible for developing and delivering its corporate strategic projects.
Nordic's Expertise
With its established healthcare and information technology consulting presence that began in the North American market in 2010, Nordic brings together more than 1,800 strategists, architects, engineers, clinicians, project leaders, and trainers from around the world under one company. This structure enables Nordic to offer a highly valued and tested range of solutions to healthcare clients who seek to improve the quality of their patients' experience and to optimise their organisational performance.
The company's deep technical and practical knowledge of EHR and ERP systems such as Epic, Cerner, MEDITECH, and Infor, combined with its healthcare advisory proficiency and established global network, enables Nordic to literally be a "one-stop shop" for its client partners, allowing for the development of long-term relationships to meet their ever-changing needs.
Meet the Team at Arab Health 2022
Nordic's new EMEIA team will be at Arab Health 2022 Jan. 24-27 and welcome time to meet with any organisation interested in learning more about Nordic Consulting. Please email a meeting request to marketing@nordicglobal.com and the team will coordinate accordingly.