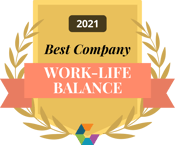 MADISON, Wis. – Nordic Consulting, a global health and technology consulting company, has again been recognized by Comparably as one of the best companies for work-life balance, ranking No. 44 on its annual list. Over 70,000 U.S. companies were eligible for the list, which was compiled over the last 12 months solely from anonymous employee feedback. This is the fourth consecutive year that Nordic has been recognized in this category by Comparably.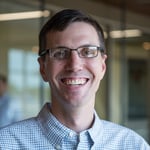 "The continued health and happiness of our employees has never been more paramount," says Executive Vice President of Managed Services Ian Mamminga. "Coming out of 2020, the healthcare industry has experienced an astounding resurgence of demand, stretching many teams thinner than usual. It's crucial that our teammates feel that they have a healthy work-life balance so that they may continue to serve our client partners and each other to the best of their ability."
Founded in 2010, Nordic prides itself on creating and maintaining a workplace culture that encourages growth, collaboration, and transparency. With most of its team members still working remotely, Nordic has provided countless resources to ensure that its teammates feel supported in both their professional and personal lives, offering flexible scheduling, professional development opportunities, employee assistance programs, and more.
Nordic continues to be recognized for its workplace culture, receiving over 30 workplace awards in nine publications, including Modern Healthcare, the Wisconsin State Journal, Becker's, and Consulting Magazine.