Nordic is proud to have earned a near-perfect score on the Human Rights Campaign Foundation's (HRCF) 2022 Corporate Equality Index, receiving a score of 95 out of 100, especially given this was Nordic's inaugural participation and evaluation in HRCF's Corporate Equality Index. This score reflects the hard work its company, teammates, and employee resource groups (ERGs) have done to increase its diversity, equity, and inclusion (DEI) efforts.
HRCF ranked 1,271 U.S.-based companies based on how they promote LGBTQ-friendly workplaces under four central pillars:
Non-discrimination policies across business entities
Equitable benefits for LGBTQ+ workers and their families
Supporting an inclusive culture
Corporate social responsibility
Nordic operates under 11 maxims that inform who they are, what they do, and how they treat others. Their "Be You" maxim encourages teammates to celebrate their authentic selves, include all people, and embrace each other's differences. It pushes them to accept and celebrate their individual uniqueness, knowing that everyone grows and changes over time. Each teammate's unique backgrounds and experiences shape not only who they are, but where Nordic goes as a company.
Cultivating equality and equity also falls naturally under Nordic's maxim to "Do What's Right." This means they operate with integrity and focus on the fair and ethical path, especially when faced with a challenge. Nordic does what's right, not what's easy, because it's the right thing to do.
The need for healthcare doesn't discriminate, and neither does Nordic, striving to create an environment that makes everyone feel welcome- regardless of race, ethnicity, gender, gender identity, age, sexual orientation, religious beliefs, veteran status, disability, or other attribute.
As part of Nordic's mission, they have launched three employee resource groups (ERGs) over the last two years to help foster DEI within its culture. These include LOVE (Leading Our Vision of Equality – LGBTQ2IA+ and allies), BELIEVE (Black Employees Leading in Inclusion, Excellence, Vision, and Education – Black employees and allies), and WISE (Women in Support of Equity/Excellence – women and allies).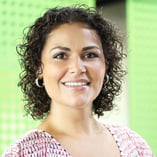 "I am so proud of Nordic's ERG growth and the passion of our LOVE leaders in pursuing participation in the HRCF Corporate Equality Index," said Nordic LOVE co-executive sponsor and Client Partner Executive Bridget Bell. "We are committed to recruiting, retaining, embracing, and empowering all members of Nordic - colleagues, client partners, and the communities we serve together. As we continue to grow and evolve, I am eager to witness and participate in our progression and achievements in diversity, equity, inclusion, and excellence. We are all better together."
Nordic's high score of 95 on HRCF's Corporate Equality index is a particular victory for LOVE. Led by Senior Consultant Jake Wipperfurth and Training Analyst Nathan Beehler with Client Partnerships' Client Partner Executive Bridget Bell and Advisory Services Directors Scott Isaacson and Michael O'Toole as executive sponsors, LOVE is a platform to elevate the queer voice and make a difference both at Nordic and in the community as a whole. It focuses on education, retention, visibility, customer support, innovation, and philanthropy and community organizing. LOVE has an ambitious agenda, including participating in Pride Month, joining the Wisconsin LGBT Chamber of Commerce, sponsoring community events, and reviewing Nordic's internal policies that can have a positive effect on the queer community.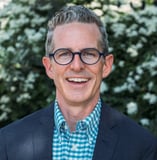 "During my career, I have never had the opportunity to work for a company that scored this highly on the HRCF Corporate Equality Index," said Nordic LOVE co-executive sponsor and Advisory Services Director Michael O'Toole. "The diverse and inclusive culture of Nordic is palpable, and I look forward scoring a perfect 100 next year."
The HRCF Corporate Equality Index is the nation's foremost national benchmarking tool on corporate policies, practices, and benefits pertinent to lesbian, gay, bisexual, transgender, and queer employees. While Nordic's scores were perfect for workforce protections, inclusive benefits, and responsible citizenship, the index also showed they still have work to do in supporting an inclusive culture within its corporate social responsibility initiatives.
Nordic will continue to work with LOVE and all its teammates to make next year's score a perfect 100.
The full Corporate Equality Index report is available online at www.hrc.org/cei.