MADISON, Wis. – Nordic's proven ability to help healthcare organizations tackle their biggest challenges across a wide range of areas is on display in the recently released 2020 Best in KLAS Report. Nordic stands out as the only firm in the report with a rating higher than 90 across seven categories.

Over the past 10 years, Nordic's award-winning team has expanded to provide a wide range of health IT staffing, advisory consulting, and managed services. In this latest report, Nordic is KLAS-rated as a high performer for Overall IT Services, HIT Advisory Services, Clinical Optimization, Revenue Cycle Optimization, HIT Implementation Leadership, HIT Staffing, and Partial IT Outsourcing.
While many firms have smart consultants, it's that expertise combined with a focus on relationships that makes Nordic a trusted consulting firm across so many categories. That trust starts with listening and collaborating, and it's evident in Nordic's A rating for loyalty in all of its seven KLAS-rated categories.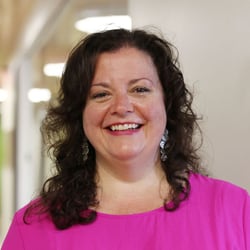 "We're grateful to help our clients build a stronger business to deliver higher quality care across so many areas, and we deeply value the relationships we're building along the way," EVP of Client Partnerships Michelle Lichte said. "As we've grown and evolved to meet our clients' challenges, our biggest focus is maintaining that quality in each new service we offer."
For the fourth year in a row, Nordic is a top performer in the Revenue Cycle Optimization category, receiving an A for loyalty, services, and value as well as an A+ for operations. Nordic received similarly high marks in loyalty, services, and value for HIT Implementation Leadership, a category in which it was once again named a top performer.