MADISON, Wis. – Nordic Consulting, a global healthcare consulting firm, has been recognized as one of the nation's best for professional development opportunities for its employees with its inclusion on Comparably's list of the best companies for career growth, released today. Tens of thousands of U.S. companies were eligible for the list, compiled from anonymous feedback submitted by current employees over the past 12 months. Nordic is ranked No. 43 on this year's list.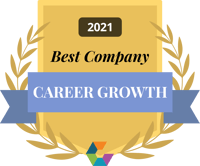 One of Nordic's maxims, "Grow. Teach.," supports and encourages its employees to continuously learn and grow from one another. Whether it's taking courses through the Nordic-sponsored LinkedIn Learning account, participating in a Nordic-led leadership course, or being a mentor/mentee, learning and professional development opportunities abound at Nordic. As the organization evolves, so have the opportunities available to employees, allowing teammates to chart the career path that best fits them.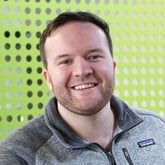 "Nordic provides me with the resources to learn and grow in my day-to-day role and enables my career to flourish," said Managed Services Team Lead Kyle Knoke, who joined as one of the division's first associates four years ago. "With mentorship, continuing education, and an inherent culture that fosters learning and support, I know that my opportunities at Nordic are limitless.

In addition to this latest recognition, Comparably included Nordic on its list for Best Work-Life Balance for the past three years. Since 2018, Nordic was recognized by Comparably for the Best Company for Women, Best Company Professional Development, Best Company Culture, Best CEO for Diversity, Best Company Leadership, Best Company Outlook, and Best CEO.

In the last 11 years, Nordic received more than 30 workplace awards from nine different publications. In May 2021, Nordic was named one of Modern Healthcare's Best Places to Work in Healthcare for the seventh time in the past eight years. It was also recognized as one of the Top Workplaces in the Madison area by the Wisconsin State Journal in 2020 and 2021.