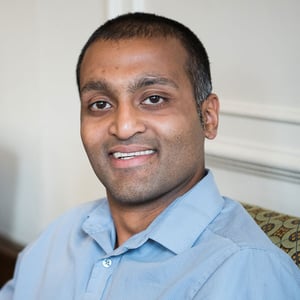 MADISON, Wis. – For the second year in a row, Nordic has been included on Comparably's national list of the 50 best companies for work-life balance. Over 50,000 U.S. companies were eligible for the list, which was compiled from anonymous feedback submitted by employees over the past 12 months. Nordic is ranked No. 26 on this year's list.
In an industry where long hours and travel are standard, Nordic recognizes the importance of work-life balance. Whether it's the Managed Services team providing an opportunity for meaningful work in healthcare without constant travel, supporting the needs of traveling consultants, or the award-winning home office culture, Nordic offers work-life balance in a supportive environment where people can be happy and grow their careers.
"It's fulfilling to know that our teammates enjoy working here and have the work-life balance that they want and deserve." President of Managed Services Vivek Swaminathan said. "While Nordic is committed to helping healthcare organizations create stronger businesses with better patient outcomes, we're also committed to creating a fun, supportive and rewarding environment for our team. We recognize that we all have goals and lives within and outside of the office, so we're happy to provide an environment where everyone has the autonomy to create their healthy balance."
In the past year, Nordic has also received recognition from Comparably for having one of the brightest company outlooks, the best company leadership, and one of the best CEOs for diversity. The awards continue to pile up for Nordic. In the past month alone, Nordic has been named the Best Place to Work in Madison, ranked No. 4 on Modern Healthcare's Best Places to Work in Healthcare, and ranked in the top 10 on Consulting Magazine's 2019 Best Firms to Work For.