Receives A+ for customer loyalty in separate IT Advisory Services report
MADISON, Wis., Feb. 8, 2023 – Nordic Consulting, a global health and technology consulting company, today announced that the company has achieved two Best in KLAS designations in the 2023 Best in KLAS: Software and Services report. For the second consecutive year, Nordic was recognized as Best in KLAS in the category of Overall IT Services firm, as well as in the category of HIT Core Clinical Implementation Leadership.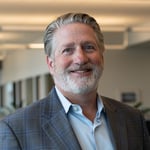 "These reports are vital, objective sources of performance data within the healthcare IT space and highly regarded throughout the industry. We're incredibly thankful for the time clients spend talking with KLAS about our collaboration with them, and it is gratifying to receive unequivocal confirmation that we earn their trust by delivering value," said Jeff Jackson, Senior Vice President of US Client Partnerships at Nordic. "This Best in KLAS achievement acknowledges the loyalty, operations, relationship, services, and value of the customer experience that sets us apart from other firms."
Within the 2023 Best in KLAS report, Nordic and its global companies achieved scores of more than 90 in five categories: HIT Core Clinical Implementation Leadership, HIT Advisory Services, Revenue Cycle Optimization, HIT Staffing, and Managed IT Services. This is the fifth year in a row that Nordic has achieved scores higher than 90 in five or more categories. Bails, a Nordic Global Company, was a top performer in ERP Implementation Leadership.
Nordic's Best in KLAS achievement follows an A+ rating from KLAS for customer loyalty in its latest IT Advisory Services report, which noted, "Clients highlight high performance, strong partnership, knowledgeable consultants and quick replacement when needed."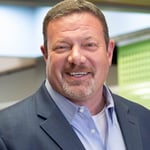 "Our Nordic team possesses an incredible level of expertise, and it's the breadth and depth of their knowledge that enable us to provide strategic insights for our clients," said Jim Costanzo, CEO at Nordic. "As the healthcare market evolves, we leverage industry best practices alongside highly customized guidance that fosters loyal client partnerships for their continued success."
For more than 13 years, Nordic has continued to grow and diversify its solutions to match the needs of today's healthcare ecosystem. Through rapid growth and acquisitions of industry leaders Bails, Healthtech, Hygeian Consulting, and S&P Consultants, and a cybersecurity partnership with Fortified Health Security, Nordic offers extensive global consulting services to help healthcare leaders manage change, pursue opportunity and harness the power of technology.
About Nordic Consulting
Nordic is an award-winning global health and technology consulting company that partners with health leaders around the world to create healthier systems, businesses, and people. Together, our global team of more than 2,000 professionals brings decades of experience across our key focus areas of strategic advisory, digital and cloud initiatives, implementation and support, and managed services. Nordic and its network of companies, including Bails, Healthtech, Hygeian Consulting, and S&P Consultants, support more than 700 clients in their efforts to harness the power of technology on a global scale. Learn more at NordicGlobal.com.