MADISON, Wis. – Becker's Hospital Review has recognized Nordic Managing Director of Revenue Cycle Transformation Cathy Smith on its recently published list of female vendor revenue cycle management leaders to know in 2018.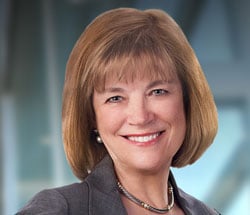 Smith has over 25 years of healthcare experience. She joined the Nordic team in January when Nordic acquired The Claro Group's revenue cycle transformation practice. Smith has served in her current role since 2011. Over the past 15-plus years she has worked in management consulting, developing solutions across the healthcare revenue cycle spectrum to create effective change within healthcare organizations. While leading broad engagements, Smith has delivered tens of millions of dollars of annual benefits to clients.
Nordic offers revenue cycle transformation solutions that address the tactical issues and weaknesses along health systems' revenue streams. With decades of experience and expertise across operations and the EHR, Nordic quickly helps organizations improve efficiencies, reduce variation, increase net revenue, and maximize satisfaction.
"We're grateful to have Cathy on our team," Nordic CEO Bruce Cerullo said. "She's a perfect example of the expertise and experience on Nordic's revenue cycle transformation team. Her leadership is reflected in the great consultants who are helping improve the businesses of our client partners every day."