Last year, when Nordic Consulting unveiled its new website, nordicglobal.com, it served as a purposeful decision that represented the company's vision – to partner with health leaders around the world to create healthier systems, organizations, and people.
As Nordic delivers on that promise of a unified global organization and offering, the Tasman brand – and its presence in Europe and the Middle East – now transitions to the Nordic global brand. This evolution benefits all of Nordic with broadened capabilities, particularly as it represents a significant and easily identifiable presence outside of the United States.
Nordic continues to quickly grow in size, client portfolio, and solutions offered, and our work extends to many parts of the world. Use of the Nordic brand globally will enable the company to showcase its extensive offerings and footprint, coupled with deep expertise on the systems and technical requirements of local clients throughout both regions.
In Europe and the Middle East, Nordic will aggressively expand its strategic advisory services and implementation support while continuing to grow its staffing and consultant placement services. Given Nordic's expertise in the three major electronic health records systems, Nordic's platform-agnostic approach helps unlock new ways to work with clients across Europe. There will be no impact to the excellent customer service and experience that clients have been accustomed to.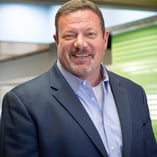 "This European brand expansion provides Nordic with more global opportunities to expand current client and partner relationships, develop new ones, provide more development opportunities for its people, and continue to build the global brand," said Jim Costanzo, CEO of Nordic. "We look forward to working with organizations around the world to provide a wide range of advisory and IT implementation solutions that help them deliver high quality, effective, and safe patient care."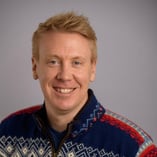 "Our teams throughout the European and Middle Eastern area have significant years of healthcare expertise not only across the different technologies, but also with the unique cultural nuances in the various countries Nordic works with," said Jeff Flatland, President - Europe. "Whether it's a universal healthcare environment or a private healthcare system, our Nordic teams understand the specifics of healthcare systems utilized within these two regions."

Nordic's global team of more than 1,800 professionals currently serves over 600 clients that trust the company to identify, focus and consistently deliver business-changing impacts that make health systems, and the people they serve, healthier. It's an exciting time for all of Nordic as this expansion enables more organizations throughout Europe and the Middle East to learn about all of the strategic, digital, and technological services available to them through Nordic's global presence.