To help you get the most from Epic's UGM next week, we tapped Christine Kemnitz, Practice Director here at Nordic, for her wisdom. Enjoy!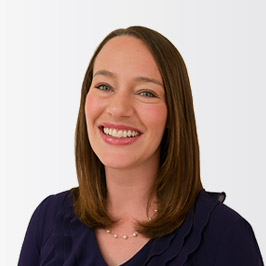 Though my 6 ½ years at Epic are behind me, it's hard to see Labor Day pass by and not think about Epic's User's Group Meeting (UGM) following right around the corner. I have fond memories of running the HIM Forum and Focus Group, giving tour guides around Epic's #1 Forbes ranked campus and getting a chance to see my customers let their hair down during festive dinners and events.
My first UGM, in 2005, was held long before Epic's Deep Space auditorium was ready. Yet, I recall a thing or two (or 10) about how to make the most of a UGM experience. So, for your UGM-going pleasure, here are 10 things to keep in mind to make the most of your UGM & Madison experience:
1
Have fun while you're in Madison for UGM! Epic focuses on injecting a healthy dose of fun events along with their learning sessions, so take advantage of them. Be prepared to throw cow chips, go down slides (ladies: wear pants that day!), and see your very professional Epic cohorts act quite silly.
2
Speaking of fun, if you are an Epic customer, be sure to check out Nordic's Open House on Sept 15th between 5-10 p.m.! If you're not able to join us on the 15th, let us know, and we'll be happy to give you a tour at any time. Located in downtown Madison, right behind the UW Kohl Center, Nordic is hosting a fun, casual event featuring live music and some of Madison's iconic food trucks. It's a great way to unwind after your first day of UGM and meet the friendly faces of Nordic.
3
Get to the General Session early on Tuesday, Sept 16th - you'll want to get a good seat. Epic will knock your proverbial socks off, blow your tie back, and generally bowl you over with the content and pageantry. There's no better way to say just how impressed you'll be by the General Session. A lot of time goes into ensuring that the session is informative, clever, entertaining, and sets the tone for the rest of the event.
4
Take time to tour the campus. Seriously. You don't want to miss the opportunity to see these unique buildings. 'Nuff said.
5
Madison offers so many fantastic restaurants that I couldn't begin to list them here. You can find something delicious no matter where your home-away-from home is located. However, they will be packed, so bring a snack and be prepared to wait for the more popular places.
6
Consider using GrubHub for food delivery to your hotel or OpenTable to find a restaurant with an open reservation. For takeout food, I personally love Jordandahl's Cookhouse in Verona – they offer delicious, farm-fresh Wisconsin goodness at reasonable price.
7
Epic offers shuttle service to many hotels around town – and you'll want to take advantage of the shuttles since parking will be at a premium. Otherwise, in addition to many Madison cab companies (like my favorite, Badger Cab), you may want to check out Uber or Lyft, two resources that can connect you with local drivers happy to transport you around town.
8
If you do drive and park, be sure to smile and thank your traffic director – it's probably an Epic developer moonlighting as a crossing guard, and s/he's probably had a long day.
9
Bring your business cards and make it a goal to exchange them with at least 10 other people. You'll be remiss if you don't go home without some new additions to your rolodex – networking is one of the biggest benefits you can get from attendance, and everyone is hoping to make some new connections.
10
If you're able, attend the Council/Forum and Focus Group for your relevant areas. You will have an opportunity to hob-nob with the Epic employees and customers who have "been there, done that" and can help you make the most of your Epic system and avoid pitfalls. If you don't know which one to attend, check out the HIM Forum and let me know how it is! I sure miss it.